Ciara
 gave some acknowledgment to
NCT 127
!
On October 12, Ciara, the famous pop star with nearly 20 million followers on Instagram, shared footage of NCT 127 taking part in the #LeveUpChallenge through an Instagram story. In the caption, Ciara shouted, "I see you NCT 127!! #LevelUp #Korea."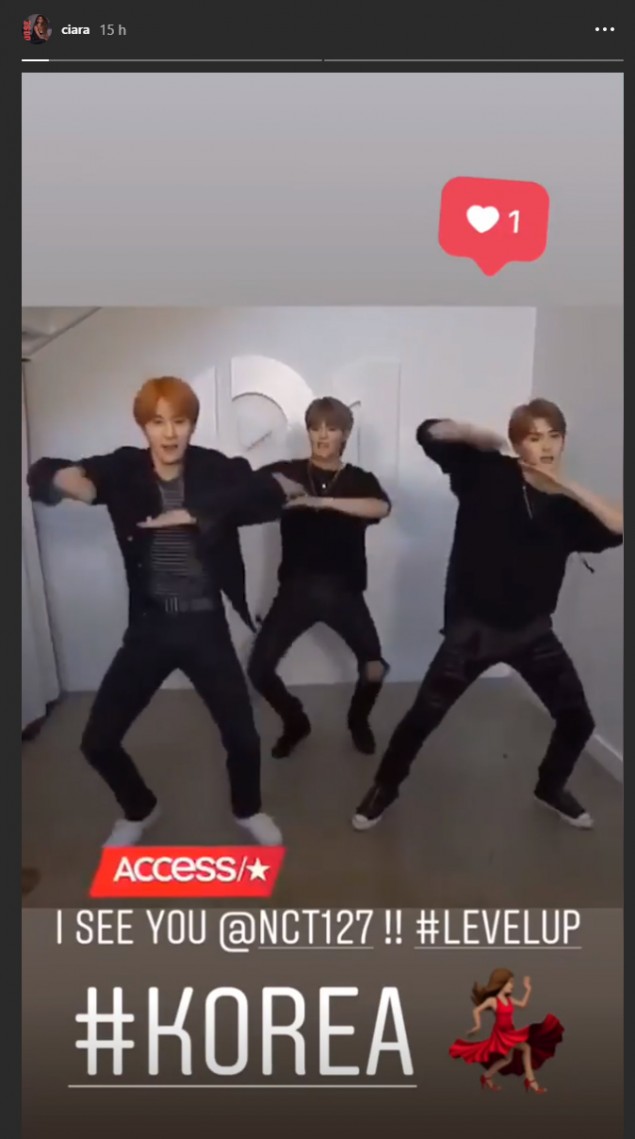 The K-pop stars showed off their moves to Ciara's "Level Up" during an interview with Access. 
Meanwhile, NCT 127 made a hot comeback with the 1st album 'Regular-Irregular' and title song "Regular". 
Tip: akki27