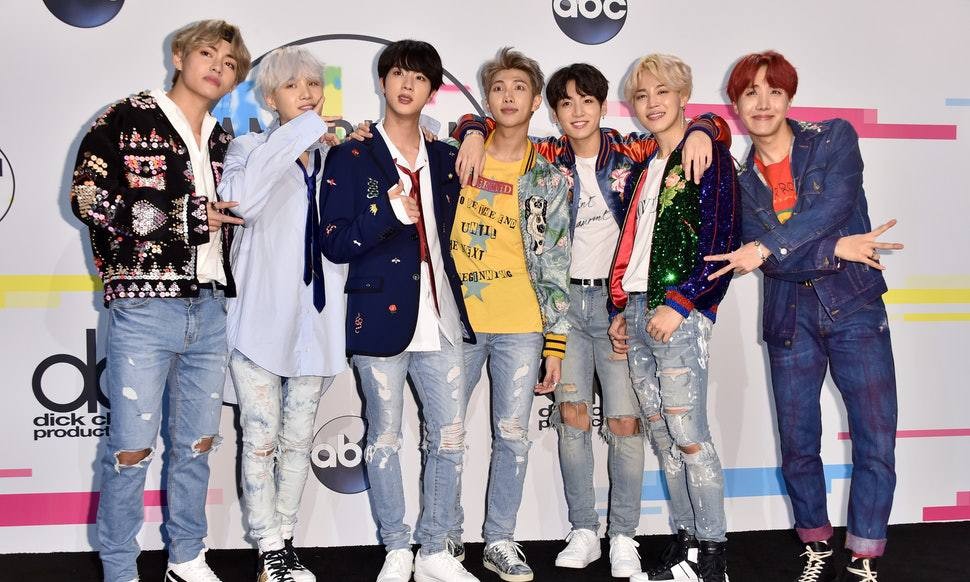 Here are the winners in the top categories at the 2018 BreakTudo Awards, held Sunday (October 21) in São Paulo, Brazil. Camila Cabello, Anitta and BTS were the biggest winners of the night.
Mamamoo first won a Brazilian awards, the group won in the K-pop Female Group category. The girl group competed with BlackPink, Apink, Twice, Momoland and Red Velvet.
BTS competed in four categories and won in all of them, including the Best Fandom category, one of the most competed, with singer Anitta, Selena Gomez, Justin Bieber, Katy Perry, Demi Lovato and Little Mix.
Check out all the winners below.
Female Artist Brazilian
Anitta
Male Artist Brazilian
Luan Santana
Female Artist International
Camila Cabello
Male Artist International
Shawn Mendes
Electronic Artist
Steve Aoki
Latin Artist
Anitta
K-pop Male Artist
Jackson Wang
K-pop Female Artist
Tiffany
K-pop Male Group
BTS
K-pop Female Group
Mamamoo
Favorite K-Pop Group
BTS
Album of the Year
Camila – Camila Cabello
Best Soundtrack Music
Selena Gomez – Back To You – 13 Reasons Why
New Artist National
Vitor Kley
New Artist International
Why Don't We
Brazilian Viral Music
Vai Malandra – Anitta
Best International Group
BTS
National Duo or Group
Simone e Simaria
Artist on the Rise
Dua Lipa
Hit of the Year
Havana – Camila Cabello feat Young Thug
Best Fandom
BTS Army – BTS
Summer Tour
Camila Cabello: Never Be the Same Tour
Best Collaboration
Solo – Demi Lovato e Clean Bandit
Debut Music Video
Little Things – Jackson Krecioch
Video of the Year
Machika – J Balvin, Anitta e Jeon
Internet Personality
Emilly Araújo
National Instagrammer
Ana Clara
International Instagrammer
Victoria Justice
International Youtuber
Shay Mitchell
Youtuber Male Brazilian
Whindersson Nunes
Youtuber Female Brazilian
Bibi Tatto
Brazilian Actor
Thiago Fragoso – O Outro Lado do Paraíso
Brazilian Actress
Bia Arantes – Deus Salve o Rei
Best Reality Star
Kaysar Dadour
International Actor
Dylan O'Brien- Maze Runner: A Cura Mortal
International Actress
Katherine Langford – 13 Reasons Why
LGBT Movie
Love Simon
Favorite Movie
Vingadores – Guerra Infinita
Best TV Show
Stranger Things