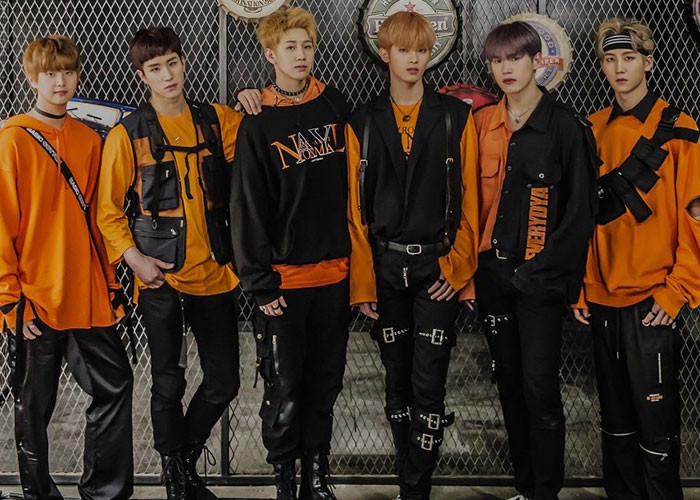 Boy group 24K is postponing their European encore tour. The tour, which was supposed to start this 30th of October, will now be held in January 2019 as revealed by both Choeun Entertainment, the group's agency, and SkeyACE.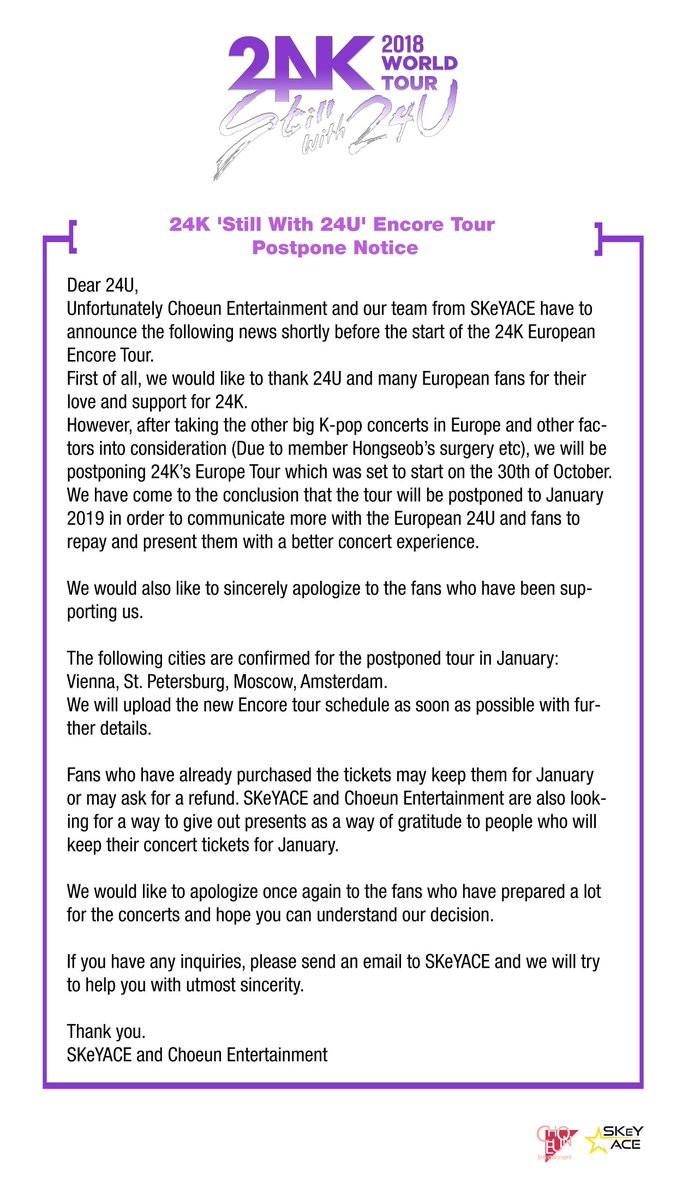 The tour stops will be slightly different, as it was previously announced the group would tour Vienna, St. Petersburg, Moscow, Istanbul (which was already cancelled beforehand) and Kiev. The four cities that will be toured in January are Vienna, St. Petersburg, Moscow and Amsterdam, meaning the Kiev venue was replaced with Amsterdam.
Fans who already bought tickets can keep the until January or can ask for a refund. The two companies are also looking for a way to compensate the news in form of a gift for the fans who decide to keep their ticket until January.
Reasons for the postponing the tour are the number of groups also holding a tour in Europe at the same time and other factors the companies were not clear about, such as Hongseob's surgery. What Hongseob needs surgery for was not announced by the company and was, until now, not known to any of the fans.