Fans are demanding
New
and
Sunwoo
 leave
The Boyz
.
Past misogynistic posts 
by New and Sunwoo have recently surfaced online. Questions for the idols asked, "What kind of pet do you wish to have?" and "What kind of pet do you wish to have if you live overseas?" 
Their answers stated,
"Woman",
and,
"Foreign woman."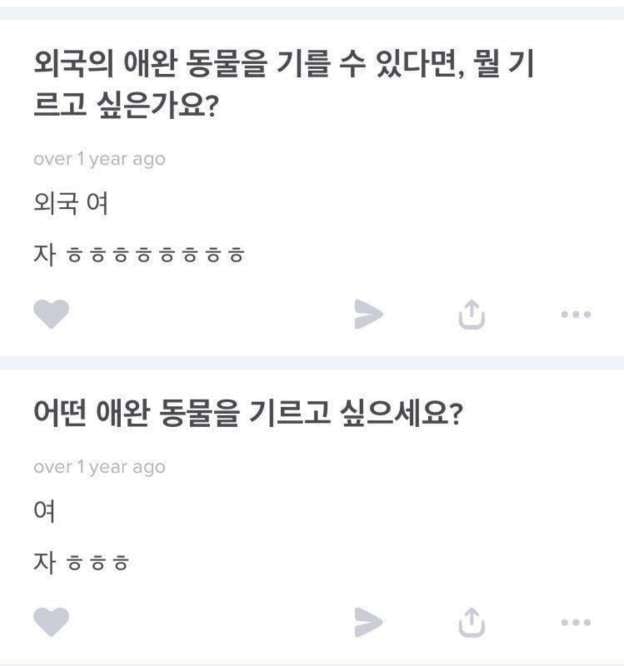 Many fans found the past posts offensive and inappropriate. Not only this, fans claim New and Sunwoo were disrespectful to the fans, as well as fellow The Boyz members during a recent Naver V Live broadcast. 

Ultimately, the fans filed an official request to Cre.ker Entertainment for New and Sunwoo's departure from The Boyz.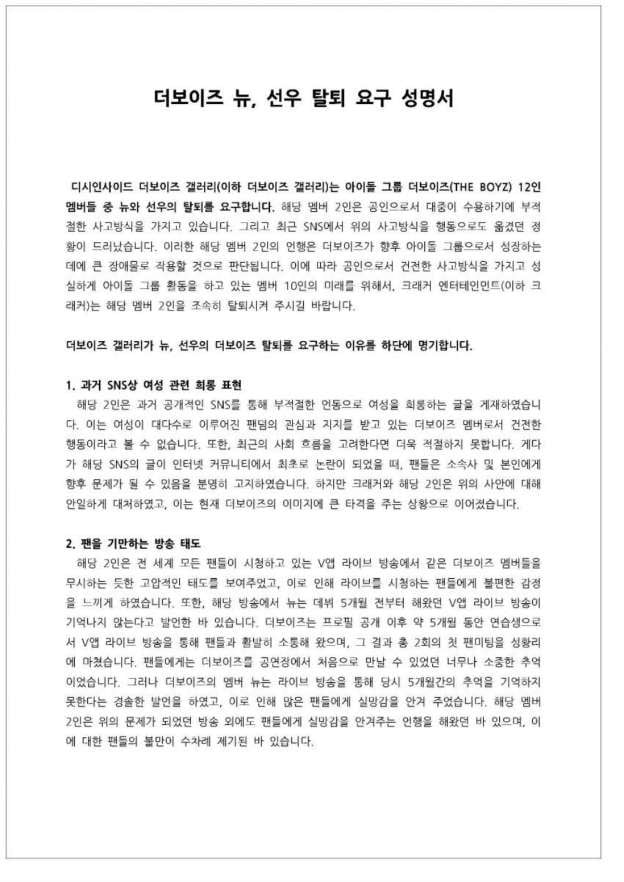 In response, Cre.ker Entertainment issued an apology. The agency stated, 
"Hello, this is Cre.ker Entertainment. First, we want to thank the fans who treasure The Boyz. 
With a heavy mind, we are aware of the issues that have been concerning fans recently. Currently, we're having discussions with the members regarding the incident. We plan to continuously look into the issue in detail through discussion, and fill in their lacking aspects. 
We sincerely apologize for not being able to notice the issue ahead of time. Please refrain from making criticism and spreading exaggerated rumors that are different from the truth. 
We will try our best to prevent such incident from occurring again. Thank you."