A cougar that escaped
Daejeon O-World
has been killed.
Around 5:15 pm on September 18 KST, a cougar escaped the zoo located in Daejeon O-World. A little over an hour later around 6:34 pm, the cougar was spotted at a bridge near the zoo. The cougar was shot with a tranquilizer gun, however, it still managed to run away.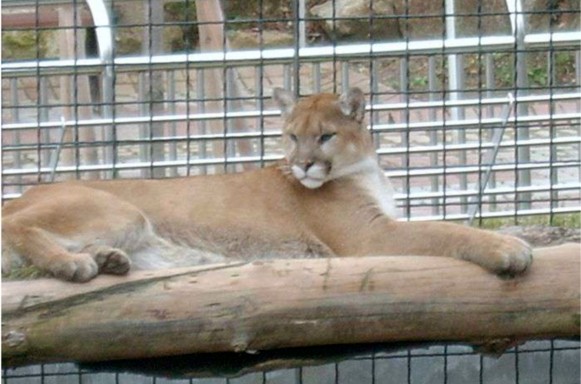 The police and the emergency crew spotted the cougar again around 8:00 pm. They ultimately decided to shoot and kill the cougar, concerned for public safety, as it had turned dark out and the anesthesia had probably worn off.

The cougar was shot around 9:44 pm. According to reports, the police wanted to kill the cougar from the beginning, however, they've used the tranquilizer gun at first because the zoo wanted to catch the animal instead of killing it.
A representative from the fire department, stated, "Catching the cougar was not easy because it's so fast and it ran away whenever it saw us," and added, "We ultimately decided to kill it because we grew concerned about it causing harm to civilians."
(WARNING: GRAPHIC IMAGE BELOW).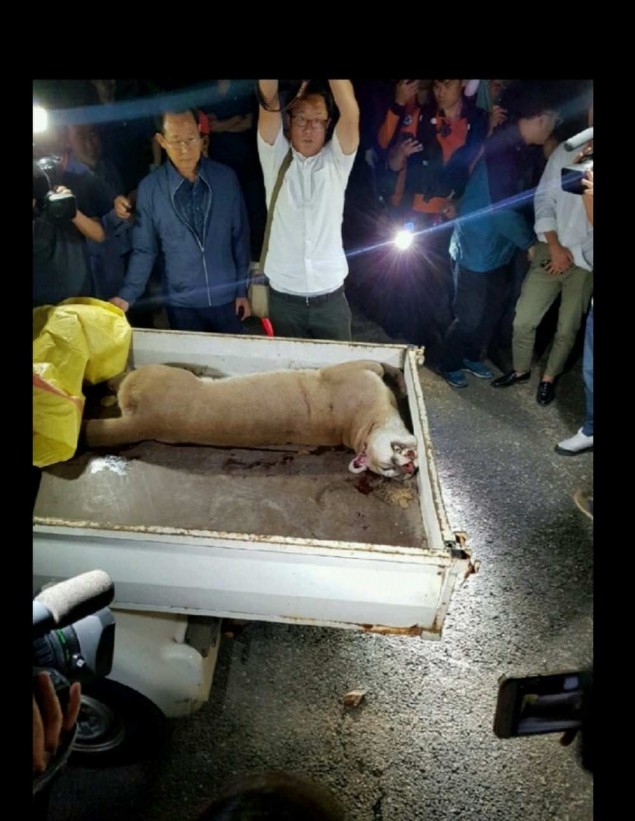 The cougar was a 60kg (133 lbs) female born in 2010. The zookeeper called the police after noticing that 1 of the 4 cougars had gone missing during feeding time. It's assumed the cougar escaped after a zookeeper didn't close the door completely shut after cleaning.
Netizens are sympathizing the unfortunate death of the cougar, and commented, "The cougar didn't do anything wrong. Poor thing", "Why did they have to kill it", "This is why wild animals shouldn't be locked up in cages."