Old school Entertainer
LJ
(41) is stirring up a
controversy on social media. 
On August 22, LJ posted multiple intimate photos taken with Hwayoung on Instagram. In the caption, LJ revealed the two enjoyed a vacation together. On top of photos from their trip, LJ also shared a screenshot of their Kakaotalk conversation, and videos of Hwayoung.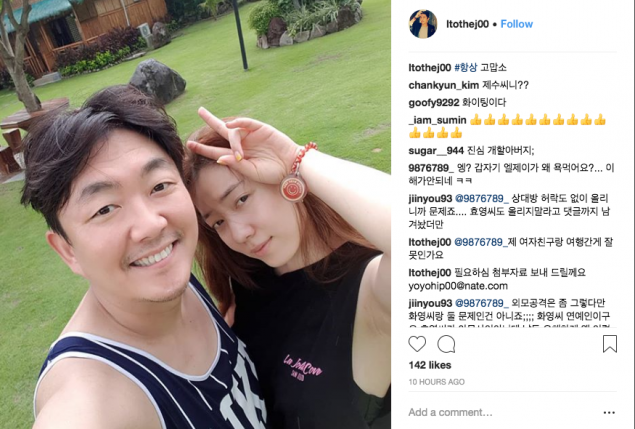 In one post, LJ mentioned
DJ DOC Lee Ha Neul
's
marriage news
to a girlfriend 17 years his junior and said,
"DJ DOC Lee Ha Neul hyung, thank you. Much confidence. Mine's a year younger than yours."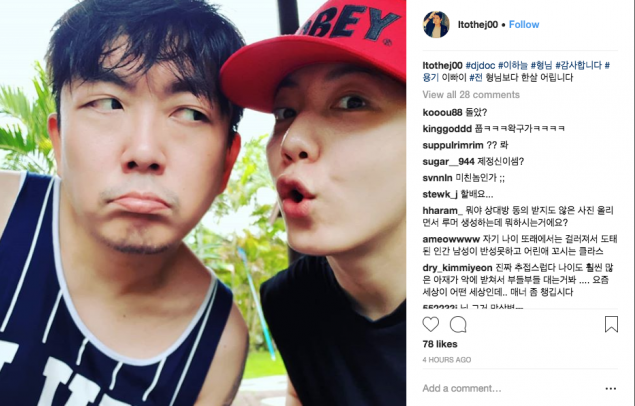 Hwayoung's twin sister
Hyoyoung
left a comment on his Instagram, stating,
"I'm reporting this to the police. I can't stand it anymore. I'm taking legal action for defamation of character. I'm leaving a comment here like this since you are not picking up."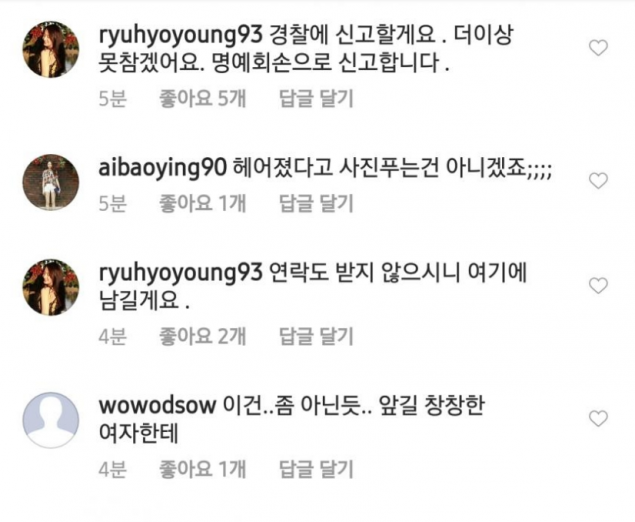 Based on Hyoyoung's comment, netizens assume LJ is revealing photos of Hwayoung without her permission. Some also believe that they might have actually broken up and LJ is taking a revenge on Hwayoung. 
Comments of criticism are taking over LJ's Instagram. Netizens are demanding he stop with the Hwayoung's posts. However, LJ fired back with comments, stating, "Is going on a trip with my girlfriend a sin?"

And also stated,
"Even if you guys laugh at it, is it wrong for me to treasure the memories with my loved one? No matter if you're a fan or not. No matter if you're going to worry, help out, or not."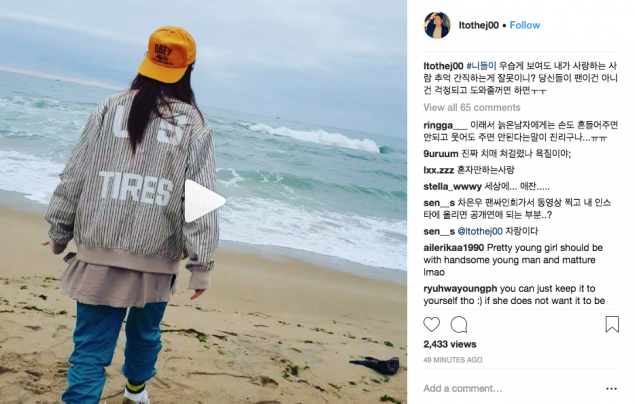 Hwayoung has yet to speak out about the issue. Stay tuned for updates.