G-Friend
has unveiled lyric spoilers for 4 of their songs in their upcoming summer mini album,
'Sunny Summer'
!
On G-Friend's official Twitter page, lyric spoilers for "Sunny Summer", "Vacation", "Love in the air", "Sweety", and a fifth song best translated to "Wind Wind Wind" were released! Because an English translation has not yet been provided, I've taken the time to translate the first stanza of each song. Take a peek at each of them below!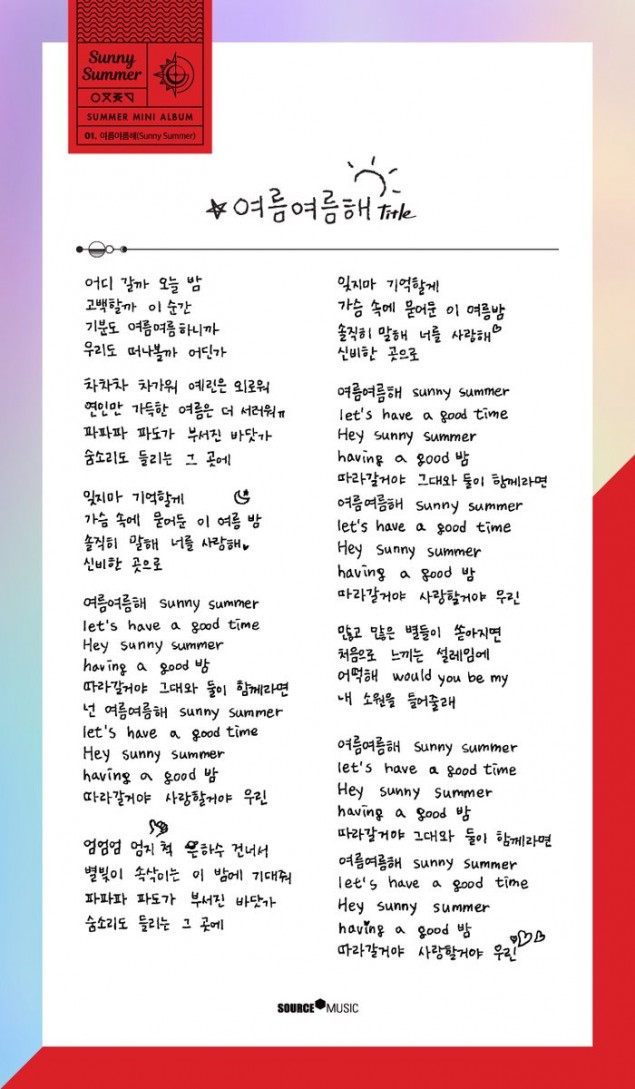 "Where should we go tonight? Should I confess to you, in this moment? This summer feeling... Should we just leave together, anywhere?"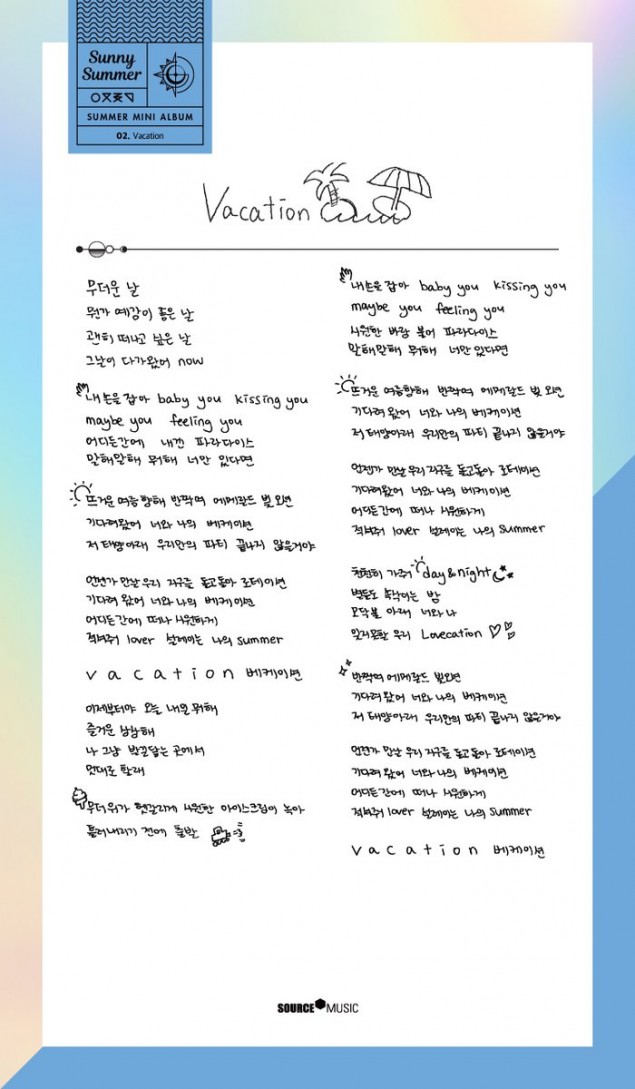 "A hot day... Something is nice about this day. Just one of those days when I want to leave. That day has come, now."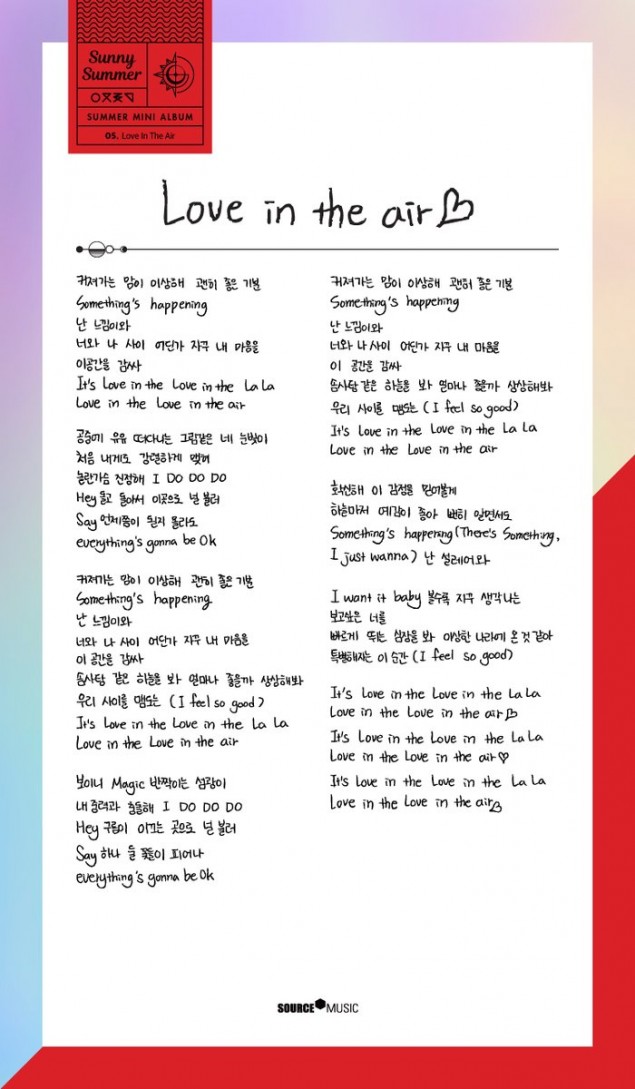 "This growing feeling is weird, happy for no reason. Something's happening. I feel this feeling. The feelings between you and I are taking us somewhere... it's love in the love in the La La... Love in the love in the air..."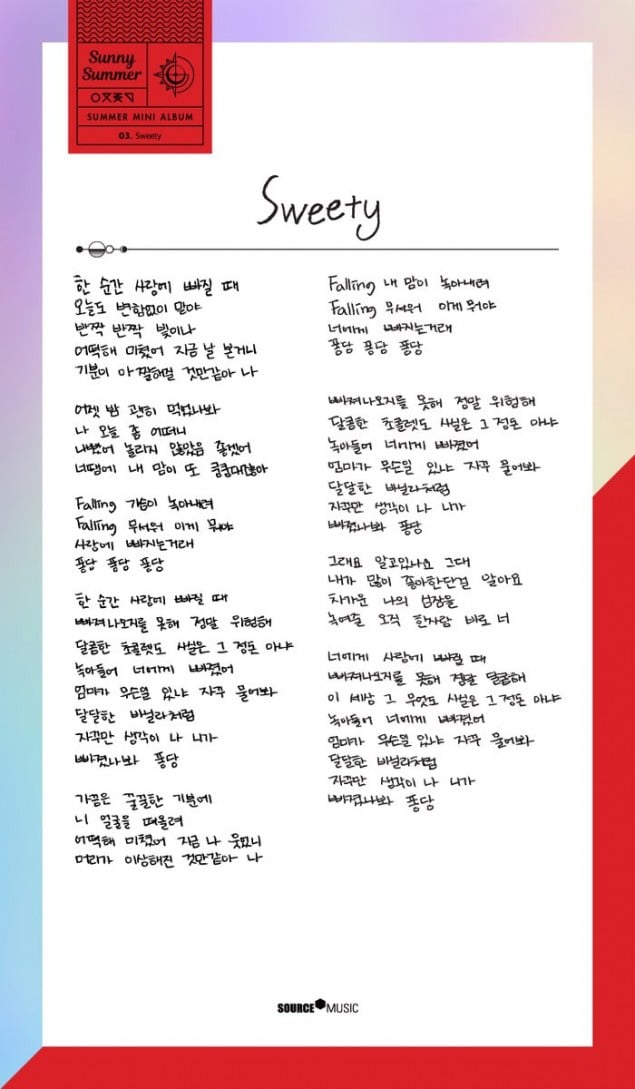 "In one moment when you fall in love... Nothing has changed today, either. It's shining so bright. Omg did you just look at me... I'm getting a dizzy feeling...."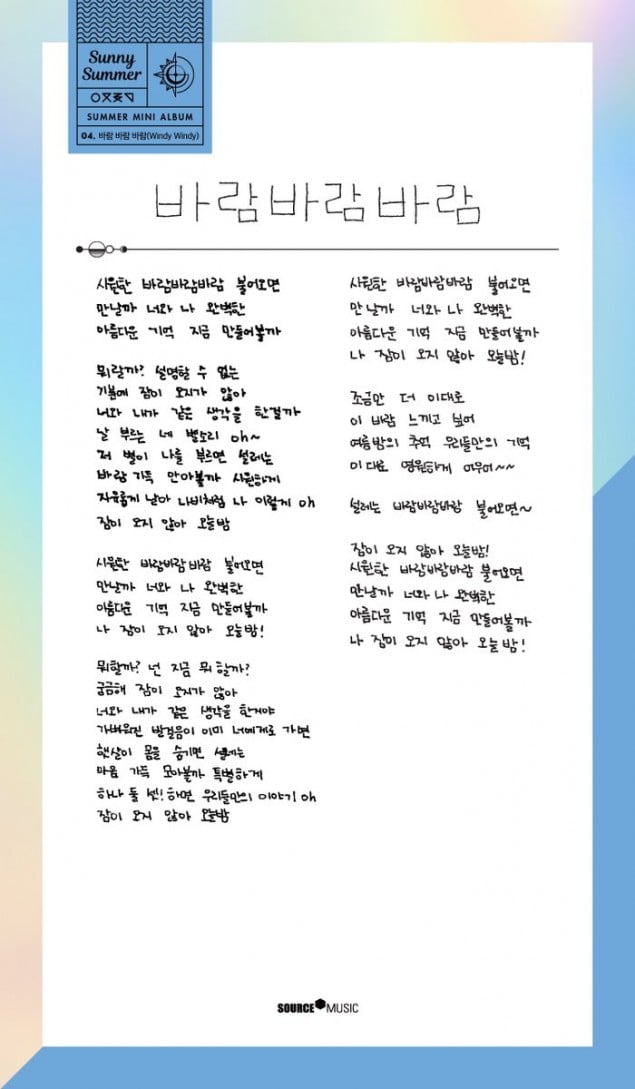 "When the refreshing wind blows... Should we meet, you and I? Should we make some amazing memories together?"