Wanna One
's USA concert tickets were offered at $6 per piece.
As part of their USA tour, Wanna One scheduled to make a stop in Chicago. Before the concert on June 29th, however, an unbelievably low bid for a ticket price left many onlookers bewildered.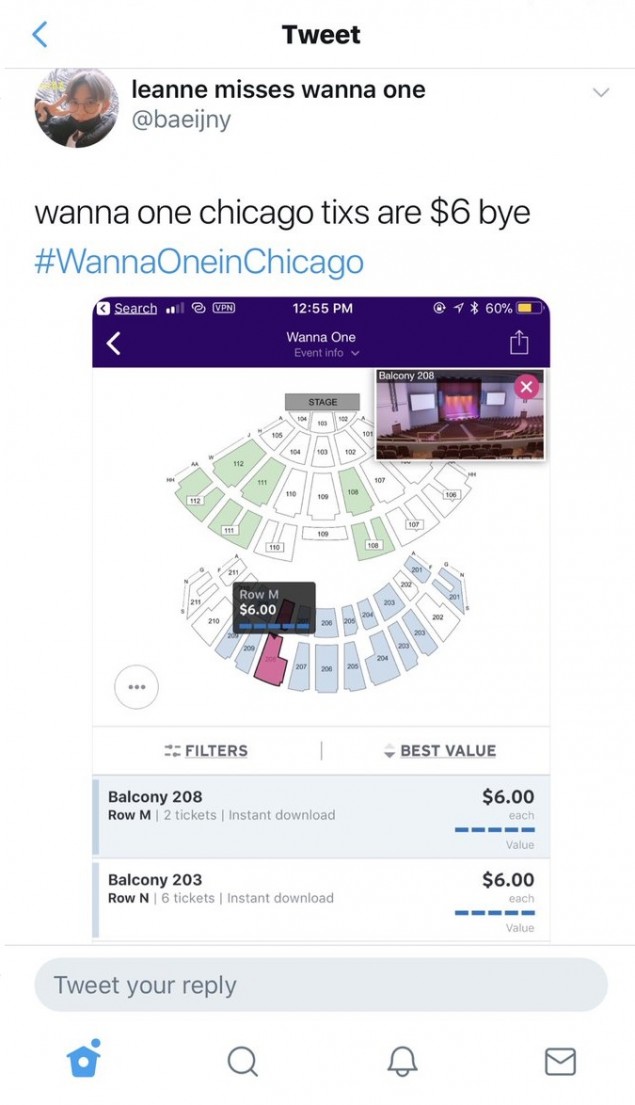 For balcony seats that were available, the price listed per ticket was $6. Indeed, that was the lowest cost for the last-minute tickets offered. Some netizens speculated that these low-priced tickets were intended as practically "free tickets" that were offered in order to "fill up seats". Meanwhile, some fans cheered as the low prices of the tickets were now more favorable to ticket-buyers.
Some reactions included, "Whoa, seriously? Just $6? Whoa." "That's actually sad..." "Can more Wannables please go?" "At this point they're just trying to fill up seats" "You would think they can easily sell out this theatre (not even an arena), I mean they are wanna one and it's probably their last solo concert tour as a group."
Did you have plans to catch Wanna One's concert in the US?