TWICE
and
BTS
have also taken over Japan.
The 'Top Artists' list is based on the artist's radio play count, download, streaming, YouTube views in Japan, and other criteria. 
Popular K-Pop groups, TWICE and BTS, overcame other top J-Pop artists and snagged #2 and #3 on the 'Top Artists' list, respectively. They're also the only K-Pop stars on the ranking. 
Both TWICE and BTS have actively promoted in Japan with Japanese albums.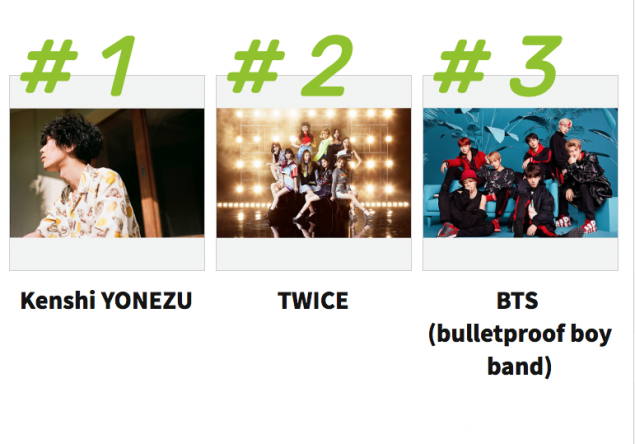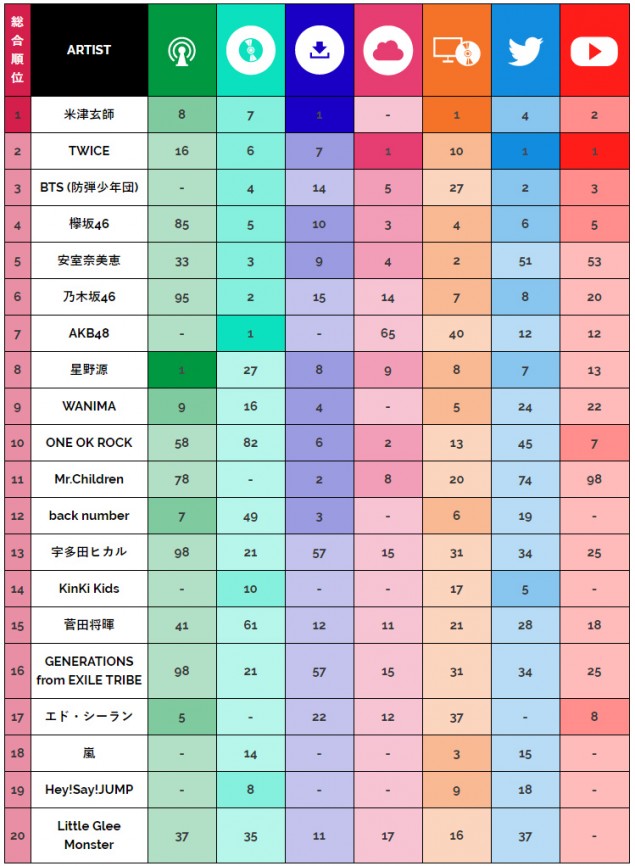 Not only that, TWICE ranked #7 on the 'Hot 100' with "Candy Pop" while BTS ranked #10 on the same chart with "MIC DROP". BTS also ranked #7 on the 'Hot Albums' list with 'Face Yourself'.