Taemin
shared thoughts on celebrating
SHINee
's 10th-anniversary.

[SEEALSO]https://www.allkpop.com/article/2018/06/exclusive-photos-from-shinees-the-story-of-light-ep2-showcase[/SEEALSO]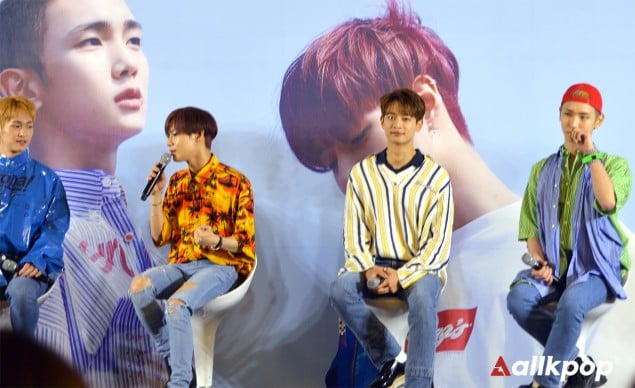 Taemin added, "I think SHINee's strengths are how we are young and refreshing. I think I would've loved SHINee very much if I were a girl," and said, "In the beginning, we fought a lot but now we know even without saying words. I want to show our strong bond to the people."
Currently, SHINee is continuing their three-part comeback project for the album 'The Story of Light'.