Sulli
is making fans worry.
On June 21, Sulli went live on Instagram. According to fans who were watching the live stream, the idol star didn't say anything for nearly 10 minutes and just stared into the camera with a sad expression. Her eyes also seem watery as if she was crying.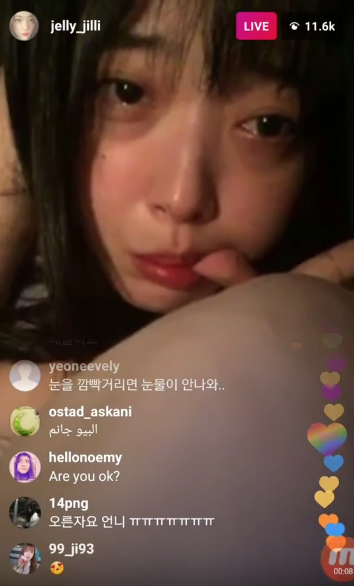 Seeing this, many fans grew concerned and asked,
"Are you ok?" 
and requested everyone to send Sulli much love. 
Meanwhile, Sulli's latest Instagram post stated, "You get what you give. Who did I give love and who did I hurt. Who did I receive love from and who has given me pain." Under this, she captioned, "Wishing for a life with only love."