Lovelyz
is under fire for their interaction with sasaeng fans. 
On June 12, the members of Lovelyz went live on Naver V app in celebration of Jin's birthday. Near the end of the live airing, Jiae revealed there are many fans waiting outside of the building. Jin reacted surprised since it was already nearing midnight. She then asked the fellow members to go outside with her and take pictures. Baby Soul commented, "We should all go say hi." The V live came to an end shortly after.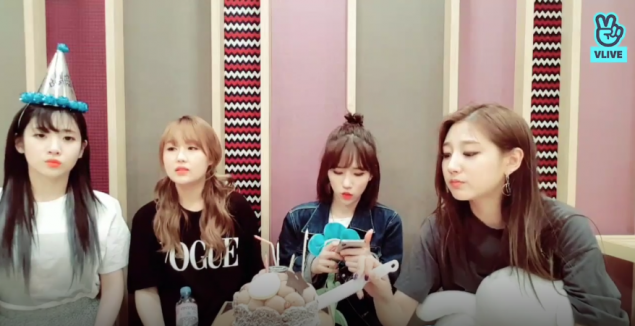 The girls did go outside and spent time with the fans as they stated in the V live. Photos of the members receiving presents and having an impromptu fan meeting surfaced online. According to fans, the Lovelyz members talked with the fans for nearly 15 minutes and even sang for them.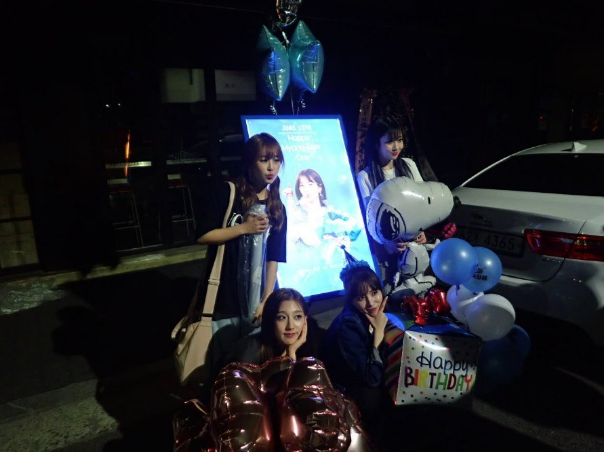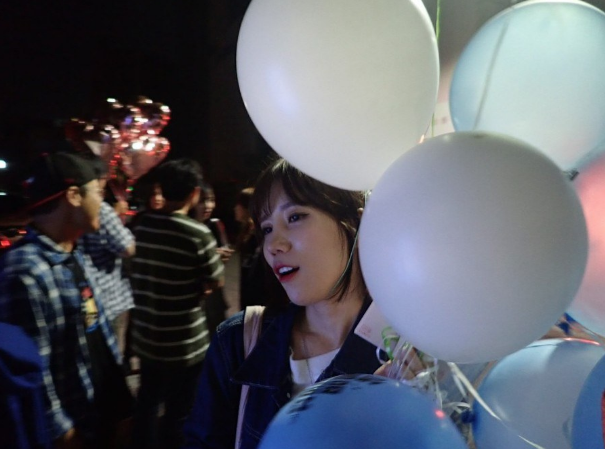 Seems innocent enough but many fans have turned furious as the people who were waiting outside at such late hours are most likely sasaeng fans. As a result, Lovelyz' fan club is demanding official feedback from Woollim Entertainment and criticized how the managers didn't do anything about the girls meeting with sasaengs. The fans also demanded the agency to take stricter care of their artists.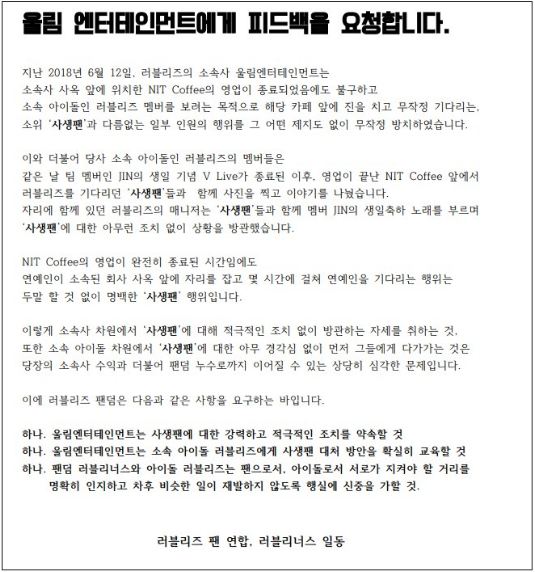 Netizens also reacted shocked, commenting, "Seriously???? Allowing them to interact with sasaengs is crazy! Wtf", "If this is true then this is really crazy. So f*cked up", "Wtf is this omg lol", "This is insane. Sasaengs should never be given a prize like this."