BTS – LOVE YOURSELF: TEAR/Fake Love
---
Track List:
1. Intro: Singularity (Ft.
V
(
BTS
))
2. FAKE LOVE
3. The Truth Untold (Ft.
Steve Aoki
)
4. 134340
5. Paradise
6. Love Maze
7. Magic Shop
8. Airplane Pt. 2
9. Anpanman
10. So What
11. Outro: Tear
BTS
has just dropped their much-anticipated full album '
LOVE YOURSELF: Tear.
' This thing is already selling like hotcakes -- 1.44 million copies in South Korea in the first six days of the pre-order period. These record-breaking global superstars unveil 11 new tracks on their 3rd album. 


The album starts out slow, with a solo performance by V on "Intro: Singularity." Decidedly longer than an intro track, this particular song is crooned rather than rapped. It isn't bad, but not really my style. 
Their title track "Fake Love," is a serious jam. Like many of the title tracks of 2018, it's slower and more produced. The rapping isn't the best I've heard, but it's the best I've heard from BTS. The point isn't so much the rapping as the wrapping, swaddled in epic beats and instrumentation, combined with some smooth harmonies. 
Steve Aoki
lends his skills to the ballad "
The Truth Untold
" The primarily piano-played piece is tender, and the boys really bare their souls here. It also ends quietly and nicely, instead of straying into the every-other-ballad territory. "
134340
" is a smooth R&B tune, and there's so much attitude here and smoothness...it's very seductive overall. And cue those soaring choruses to make it even better. By contrast "
Paradise
" is almost down and dirty, though it has some of the same elements and is definitely modern R&B, with some sick raps and deliciously fuzzed autotuned voices. Both of those tunes are awesome.


"Love Maze" has some elements of tropical house mixed with (what else?) R&B. In particular, I think the falsetto pulls it in that direction. It's an okay song, but around the 2-minute mark is where it gets way better. "Magic Shop" gave me some of those epic finisher vibes, where it should have been nearer the end. Regardless, it gave me some warm feelings despite the icy-cool staccato in the second half. 
"Airplane, Pt. 2" has that reggaeton-tropic beat style to it, but they do it well, with some industrial influence in there, as well as Spanish guitar. You'll feel like you were on a journey after listening to this one -- it's trippy. The playful "Anpanman" is one of those just played for laughs. The croons are autotuned, and you can almost hear the boys grinning like the cat that ate the canary. It's surprisingly danceable for all that. You'd expect a song like 
"
So What
" to be a little more downbeat, but this cheery anthem is anything but. It's synth-heavy and has some epic breaks and bridges. It's a break from the rest of the tunes and ends up being a pretty killer pop song. "
Outro: Tear
" is completely 100% different from the intro, with some fire-spitting raps and an awesome angry flow.   
I think this has got to be their apex -- the jewel in their crown. This is the best I've heard from 
BTS
yet, better than "
Fire
" and "
Mic Drop
" and all that. It's at once similar to all of these, yet different. There's a phrase that says "don't mess with success," and they haven't, using the same elements that made them stars in the first place. But in this case, it is not a bad thing -- no sir, not bad at all.
MV REVIEW
This MV is full of dynamic imagery -- there's no time to be bored as the scenes change at a breakneck pace, showing you one epic shot after another. You've got boys sitting alone in shafts of light, and towards the end, it all seems to be flood-related, as water spills out from grates in the wall to gouts of fire engulfing another band member. And there's the dancing.
The dancing -- what can be said that hasn't already? These boys know how to bring it and move with a power and intensity rarely seen these days. They also are synchronized with machine-like precision, and this just adds to the arresting nature of this MV.
There's no girls in this, no shadow of a love interest or anything like that. Just shot after awe-inspiring shot of the boys, filmed in various poses and featuring those amazing confident moves of theirs. There's no question that this MV is full-on fantastic.  
Score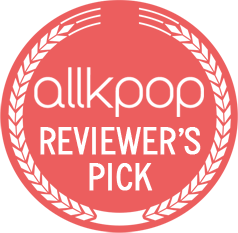 MV Relevance
...........9
MV Production
..........9
MV Concept
..............9
MV SCORE: 9Album Production
.....10
Album Concept
.........10
Tracklisting
...............9
ALBUM SCORE: 9.7
OVERALL................9.3