'
Elle
' released an interview they had with
Taeyang
 taken before his military enlistment. 
Taeyang's photoshoot and interview with the fashion magazine took place just days before he started his military service. As a result, the idol star can be seen rocking a short buzz cut.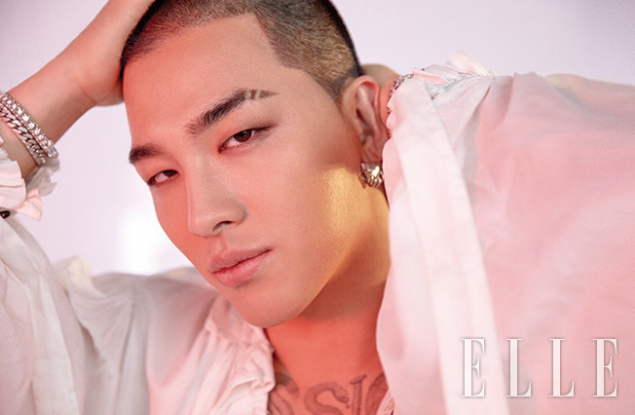 In the interview, Taeyang is asked about the most meaningful thing he has achieved or experienced through Big Bang. 
He replied, "The most precious thing was meeting Big Bang members. My members, as well as the staffs. Looking back now, they are the most important."
Another question asked, "Can you pick a stage that you want to go back to on a time machine?" Taeyang answered, "To be honest, I want to go back to any stage right now as I wait for my enlistment."
You can check out 'Elle' for more of Taeyang's interview and photos.