Calling all beauty aficionados and budding influencers! #BeautyconNYC is right around the corner. Come explore our beauty mecca on April 21st and 22nd at the historic Javits Center! Celeb guests (Tyler Oakley, Betty Who, Lucy Hale, Tokyo Stylez and Holland Roden, just to name a few), special social media moments, panels, meet and greets, product launches, and more make BeautyconNYC one of 2018's must-attend events.
This year, Beautycon is particularly special for K-Pop fans, who swear by their favorite idol's skincare and makeup routines. Beautycon is officially launching its special section dedicated to all things K-Beauty called "K-TOWN"! From top Korean beauty brands like AMOREPACIFIC, Laneige, Mamonde, Sulwhasoo, and IOPE, to up-and-coming indie brands represented by Besfren Beauty, "K-TOWN" at BeautyconNYC is sure to be an experience you won't want to miss!
During the event, SoKo Glam co-founder Charlotte Cho will speak on a panel with fellow influencers Eva Gutowski, Holland Roden, Bobbi Brown, and Cashmere Nicole. They will address what it's like to be women executives in a male-dominated industry and breaking barriers as kick-butt girl bosses. Liah Yoo, YouTube personality and Krave Beauty founder, will also be making an appearance on April 21st from 2 to 3PM in the social lounge for fans to come say hello!
Love Korean street style and fashion? Well look no further than BeautyconNYC, because supermodel and Instagram legend @ireneisgood (aka Irene Kim) will be launching her merchandise line exclusively at the event. Irene spent her teenage years in Daejeon, South Korea, and has worked with brands such as Chanel, MiuMiu, Calvin Klein, Max Mara, Vogue, and Estee Lauder. The "IreneisGood" collection as a whole showcases stories told by Irene through the form of intentful narratives and designs. Her first collection "IreneisGood For You" encapsulates "goodness" and the importance of encouraging other young women. This exclusive launch at BeautyconNYC is a limited drop of teaser pieces from the first IreneisGood collection and will be available for sale at the Beautycon Merch Pop-Up Shop. Not only will Irene's clothes be available, but she will be speaking on a panel entitled "Niche is the New Norm" alongside Nabela Noor, Alok V Menon, Tokyo Stylez, Lizzo, and moderator, Dana L. Oliver. She will also be available for a meet and greet in the social lounge on April 21st from 4 to 5PM. Make sure to look your best -- your phone won't be able to handle your Instagram notifications after getting a picture with Irene!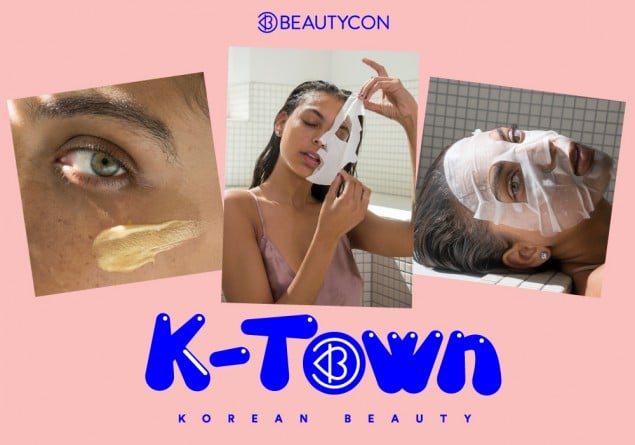 Tickets to Beautycon are close to selling out! Here are two incredible options:
Social Package:
A Beautycon experience for all you social butterflies!

TWO full days at the Festival! Each day will be packed with different panels, brand giveaways, and performances so gear-up for a whole weekend at Beautycon Festival.

Get early access an hour earlier! Doors open at 11 AM.

Special VIP check-in area to get you inside ASAP.

Exclusive access to our Social Lounge, where you can meet-up with your fave celebrities, creators, and talent.
General Admission (2-day tickets)
Doors open at 12 PM! Bank those selfies as you make your way inside.

Enjoy access to all of your fave beauty and lifestyle brands

For less than the price of an eyeshadow palette, experience Beautycon for TWO FULL DAYS. Heck. Yeah.

PLUS $15 in Beautycon Bucks with a 2-day GA ticket purchase. Consider it to be a gift from Beautycon to you!

Meet new friends, try the newest products, listen to your favorite influencers speak, take cute selfies, and enjoy everything that beauty has to offer at Beautycon NYC!
CLICK HERE FOR MORE INFORMATION!

This post is sponsored by Beautycon.
.