BTS' Jimin lost his precious necklace. 
On April 23, Jimin communicated with his fans via Naver V live. During the live airing, Jimin talked about BTS' recent fan meeting in Japan and how they wore see-through outfits. 
Jimin said, "My arm (part) was see-through so you could see my arm." He continued, "I was wearing that and when I looked ahead, I saw Jungkook and his back was bare. I was so startled during the performance. I was surprised because I was seeing Jungkook's bareback."
When fans showed concerns for his health, Jimin replied, "My voice is okay. Don't worry," and said, "You can't drink before performing. Then your voice doesn't come out well. That's my method of taking care of my voice."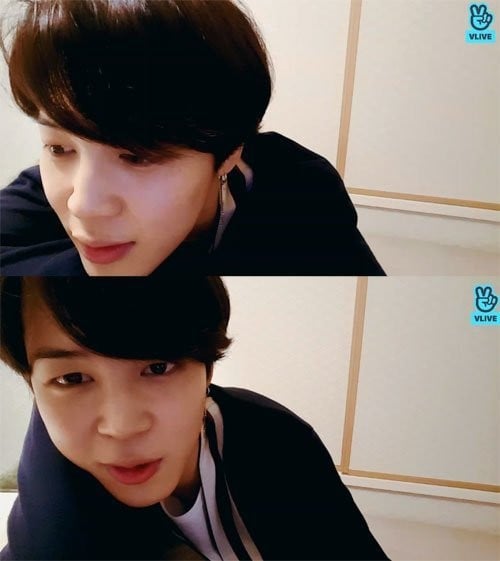 Jimin also shared a sad news. He explained, "I wore an ARMY necklace all the time but I have to take it off during performances because it's too short. I took it off and wore it again after performances. I just wore it on stage with me if the dance wasn't too powerful but then I lost it... I'm so sad. I was really devastated. My mind is uneasy because I lost it. I'm trying to find it."