Jung Hyung Don
and
Defconn
had trouble understanding the
NCT
system on '
Weekly Idol
'.
On the March 21 episode, all 18 members of NCT 2018 guested on the variety show. MCs Doni and Coni expressed amazement at the large group and asked how their unit system works. 
The members tried their best to explain the units, NCT U, NCT Dream, and NCT 127, as well as the current project NCT 2018, however, Jung Hyung Don continued to express frustration. 
Doyoung stepped up to explain that NCT 127 is the Seoul team. Jung Hyung Don then asked if all the members are from Seoul. The answer was "No". There were actually foreign members in the unit, making Jung Hyung Don even more confused.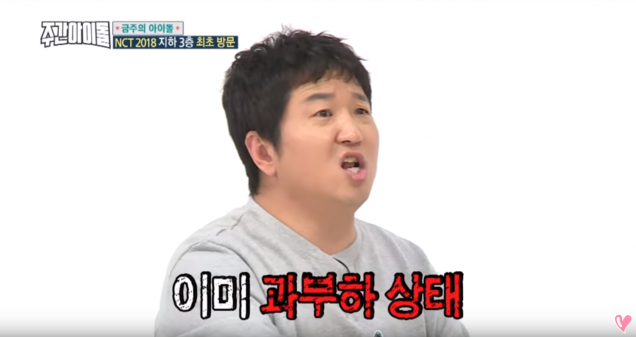 He ended up exploding, yelling, "So what I want to ask is why you guys are the Seoul team??" Mark innocently responded, "Are you asking why we are who we are..?" 
Jung Hyung Don also got flustered when Mark revealed he's part of all three units. 
Watch Doni, Coni try to understand the NCT system in the clip.