Fans have discovered a coded message by the late
100%
leader
Minwoo
, from his SNS 2 years ago.
The post was shared back in 2016, and looks like this: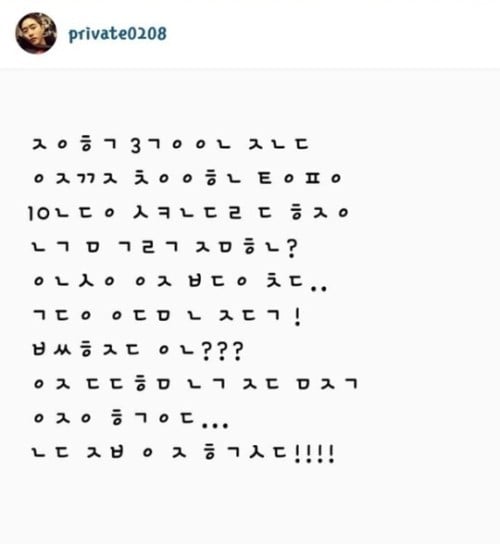 When fans deciphered the message, it read:
"It's been 3 months since I've been discharged from the military. Until when do I need to stay patient TOP [Media}? I did everything you asked me to do for 10 years. My patience is growing thin. If you can't handle it, then let me go. I would desperately like to do some work now."
Minwoo was relieved from his mandatory military service in December of 2015. It seems that for a long while afterward, 100% were not able to promote or release new music. Seeing the deciphered post, some fans expressed that the label has failed to take care of 100% sufficiently.
The late 100% leader passed away back on March 25 at the young age of 33 years old. Earlier, his surviving group members left a
message of grief via SNS
.