One of '
MLB Korea
's mini bag is sold out thanks to
EXO
's
Xiumin
.
Recently, 'MLB Korea' unleashed gorgeous photos of the EXO members modeling the chic sporty styles for the brand. 
Out of the various stylish items, Xiumin's mini bag - originally named the 'Yankees Mini Cross-Bag' - attracted the most attention.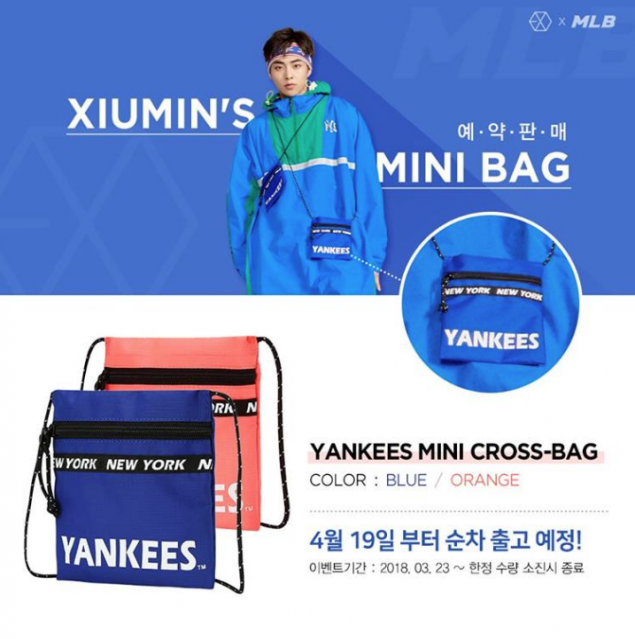 The mini bag sold out rapidly and fans started referring to it as the 'Dotori Bag' (??? ??), using Xiumin's nickname Dotori (???). 'MLB Korea' then officially changed the product name to 'Dotori Bag' on its website in response to the soaring popularity.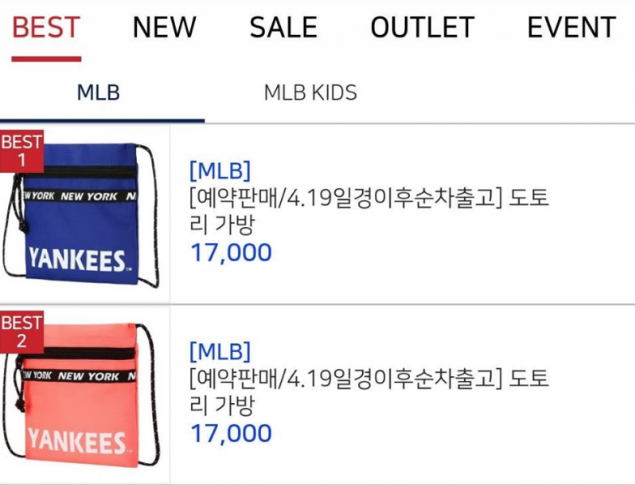 Currently, Xiumin's 'Dotori Bag' are all completely sold out. This is not the first time Xiumin brought a great jump in sales. Last year, orders for a headband skyrocketed after Xiumin appeared with it on 'Dangerous Beyond the Blanket'. 
Amazing Dotori power!