After School
's
Lizzy
coolly opened up about cosmetic surgery.
On March 27, the press conference for FashionN beauty show 'Follow Me 9' took place at Cine Cube in Seoul. At the event, Lizzy was asked if she's envious of her castmates' physical qualities. 
Lizzy replied, "I got a whole package (of cosmetic surgery) done so there's nothing I'm envious of. I like my face."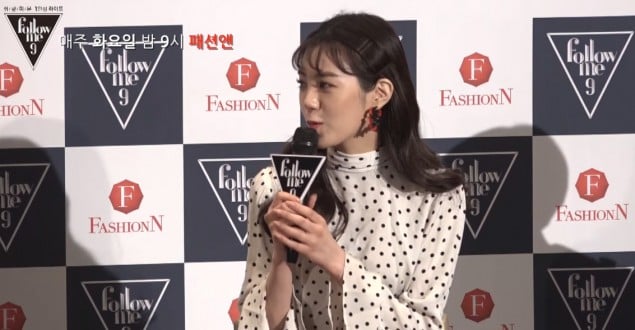 She continued honestly, "It's been awhile since I went under the knife but people still criticize me, saying I look like I got more cosmetic surgery. It's all set in place now. It's just that my makeup artist has changed."
Kim Nam Hee commented, "Lizzy keeps coming out with the cosmetic surgery revelations." To this, Lizzy once again coolly said, "It's okay. I mean, I got it done so what can I do?"