'The Unit' has revealed the rankings for the February 3 episode. This is the last ranking before the final episode that is set to take place next week on February 10 KST in which the final 9 members of both female and male teams will be determined. Make sure to tune into next week's live broadcast of the show.
Without further ado, check out the full rankings below and let us know if your favorite contestant made the cut!
SEE ALSO: Watch 'Show! Music Core' live!
UNI+ B (Boys)
1. Jun (U-KISS) +1
2. Euijin (BIGFLO) -1
3. Hojung (HOTSHOT) +2
4. Feeldog (BIGSTAR)
5. Timoteo (HOTSHOT) -2
6. Hansol (Former SM Trainee) +6
7. Donghyun (Boyfriend) -1
8. Seyong (MYNAME) +1
9. Daewon (Madtown) +1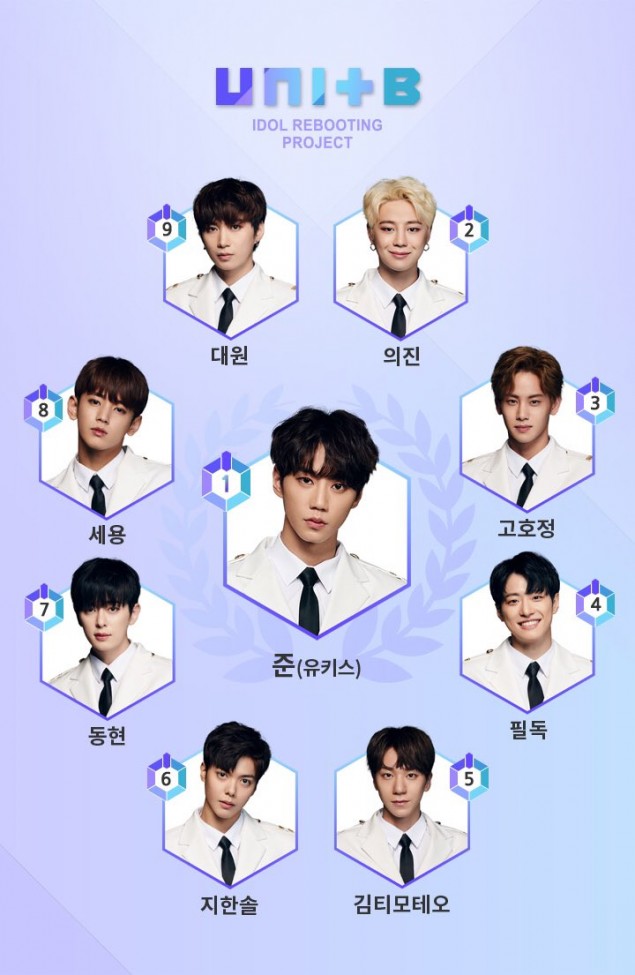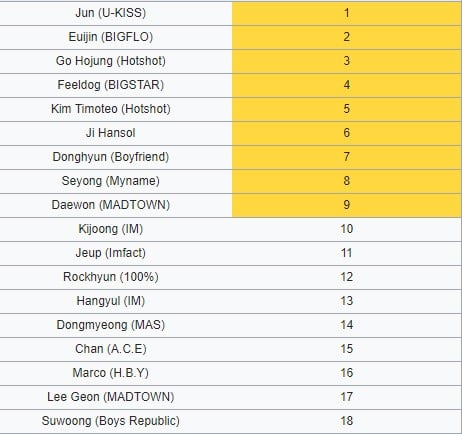 UNI+ G (Girls)
1. Euijin (Sonamoo)
2. Semmi (Matilda) +3
3. Yebin (DIA) -1
4. NC.A -1
5. Lee Suji (Former The Ark) +2
6. Jiwon (Good Day) +2
7. Euna Kim (Former The Ark) -1
8. Yang Ji Won (Former SPICA) -4
9. Woohee (Dal Shabet) +1