Back in September 2017, I wondered if 'The Unit' would be successful. I had doubts, but I also had hopes. After all, for countless idols, this was an amazing opportunity for a second chance. However, it quickly became evident that wasn't going to be the case. 
The first big sign that this was not what people expected were the appearances of never-debuted idols, models, and just-debuted idols.
Out of the 126 contestants, almost a quarter were idols who had either debuted in 2017 or had never debuted. Two of the girls were models. Viewers were confused and angry, and rightly so. Whatever happened to the entire point of giving a second chance to idols who didn't quite get to shine? Perhaps this is why, but after the first two episodes recorded a decent rating of 5-6%, ratings dropped and kept dropping until the 2% range. Pretty sad, especially if you consider the fact that 'Produce 101' had a 5% rating by the end, even though it was on cable... and 'The Unit' is on Korea's biggest channel KBS.
But that wasn't the only problem. The show just... wasn't interesting to watch. It tried to create drama through pairs like Lee Hyun Joo and Hyosun, as well as Euijin and Seyong, but it didn't quite catch on. The editing was less than stellar - scenes cut off awkwardly, and behind cuts didn't show anything interesting. Most of the episodes left viewers wondering why the scenes were even shown. What viewers wanted to see were sad stories of boys and girls who'd tried their best but didn't make it - what they got instead were trainees joking around. While that was cute, that's not exactly why people wanted to watch the show.
No one was watching - and in the end, the vote counts weren't anywhere near the millions that 'Produce 101' had. It was made worse because fans of 'Produce 101' would have noticed the obvious similarities between the two. Of course, between two shows of similar aims, it's inevitable that there would be similarities - but 'The Unit' had copied even the chairs.
KBS tried to blow life into the show. 'The Unit' went onto 'Music Bank' for multiple weeks. They went on KBS' '2017 Gayo Festival'. The 'KBS Drama Awards'. 'Gag Concert'. But nothing helped it. Could the show have been saved if it actually stuck to its original plan? No one can tell. But what did happen is results that not many are happy with. 
Unit G is a good lineup, all made of members who have debuting experience. Some of the girls such as Yoonjo, Woohee, and Yang Jiwon, who don't have groups to go back to, managed to grab a much-needed chance. (Woohee's Dal Shabet claims not to have officially broken up, but chances of the group reuniting are slim as she is the only one left in her label.) Yebin, Hyunjoo, and Euijin are the girls that debuted the latest in 2015, and there are girls such as Yang Jiwon, Woohee, and Yoonjo, who debuted all the way back in 2012. Obviously, not everyone is happy with the fact that girls such as Euna Kim or Semmi didn't make it, but everyone in the group deserved their rebooting. (Skipping over the fact that Hyunjoo had originally left April to be an actress.)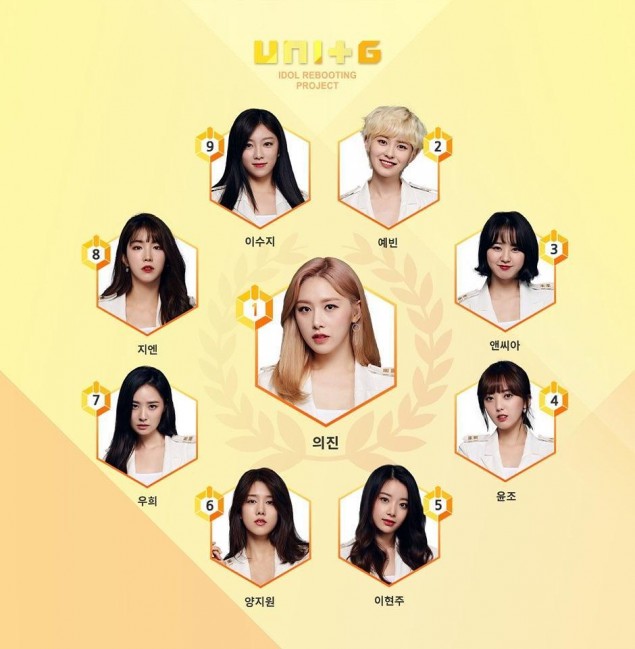 However, the problem comes with the boys. While
FeelDog
 debuted in 2012 and 
Jun
,
Euijin
,
Daewon
, and
Hojeong
debuted in 2014, the rest of the group are made of idols that debuted in 2017.
Chan
 debuted in May 2017,
Marco
debuted in August 2017, and
Kijoong
debuted in September 2017 ('The Unit' started its recording also in September 2017).
Hansol
has no debuting experience. Obviously, these four idols are incredibly talented and deserve a lot of love - but they didn't need rebooting. 
Idols such as Seyong and Donghyun, both of which who debuted in 2011 (which means their contracts would end in 2018), lost what was basically their last chance. Fans are even more upset because Donghyun had basically no screen time throughout all the episodes, and Seyong was used in an attempt to create some drama.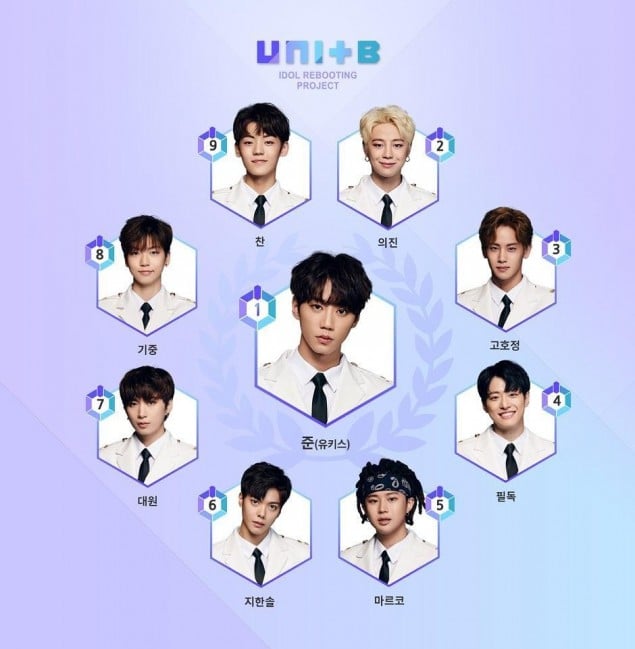 For someone like Donghyun, who had heavy international support, the situation feels even more unfair. The following is a screenshot of the number of 'hearts' each 'The Unit' idol had for their final teaser. Donghyun had the most by almost double of the second place.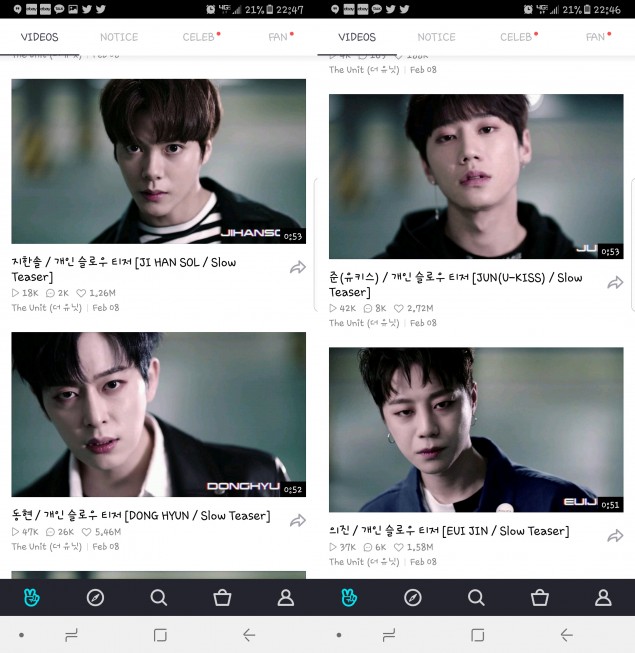 The results have left a bad taste in many mouths, including Korean netizens who left comments such as "Didn't Timoteo get #1 and stuff in the beginning? Euna Kim too... This is weird," "What's up with Donghyun and Timo not making it into the boys' group... Euna for the girls' group... The ranking...", "I'm so mad about Donghyun not making it. He was high the entire time and was 6th even when he got pushed down.. He got eliminated? I was so mad I almost broke my TV", "I'm so sad about Timoteo and Donghyun...", and more.
If 'The Unit's intention was to create an idol unit, then it's succeeded. But it wasn't. The intention was to give idols that needed rebooting another chance. And it's failed at that for the boys.
It remains to be seen if the two units out of this show will be successful, but so far their songs have had nowhere near the impact of 'Produce 101' songs (season 1 or 2). Have you been following the show? What do you think of the ending?