Netizens are angry at a fan for the inappropriate phrase he requested 
Nayeon
 to autograph. 
A fan shared an autograph he received from the TWICE member on social media. The autograph came with a phrase, stating, "Oppa... See you later at home."
The fan explained,
"I requested a difficult phrase but Nayeon wrote it for me. Now I just need to get Tzuyu, Sana, and Jungyeon's autographs."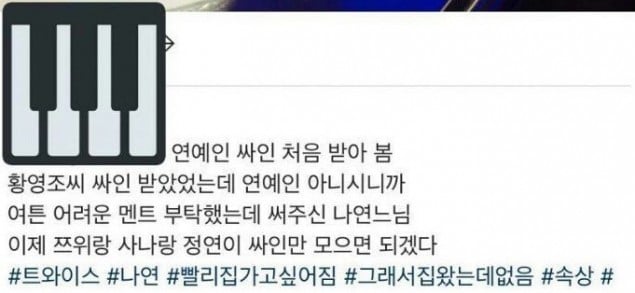 Netizens found his request inappropriate, even a bit perverted as the phrase seemed to have sexual intentions. 
Comments stated, "I feel bad for Nayeon...", "Is that guy mentally ill? So dirty and he's harming Nayeon's image", "He's so creepy."
What are your thoughts on the fan's request?