After the latest broadcast of 'Sugarman' with ASTRO and Red Velvet, some of my peers have asked me a question. On the January 28 episode, ASTRO covered the song "Shadow" by a group named 'K-pop.' Yes, you read it right, 'K-pop.' So after the show aired, my friends asked if those five men were really idols and whether their group name was actually 'K-pop.' Can you imagine a group being named 'Hip Hop' or 'Rock N' Roll'?
Idols, indeed, they were, and K-pop really was their actual group name.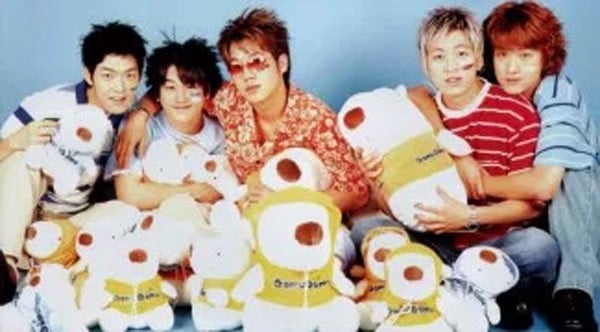 Of course, their career all started before they knew that Korean pop would become a global sensation, way before the term K-Pop was even widely recognized as a collective genre. Some even say that their group name (which was created over a decade ago) foresaw the future of K-Pop!
But, who were they as an idol group? Unlike the different sort of weight that their name later brought, K-pop as a group was a pretty ordinary team that tried to bring good music and dance just like any other idol group.
The group K-pop was first created by the famous entertainer/actor/singer/composer Joo Young Hoon. Some of the newer fans of K-Pop or K-Drama may not recognize him, but he was an active producer for many Korean songs in the early 2000's. He had made hits such as "Lovely" by Kim Jong Kook, "Disco King" by Koyote.
K-pop debuted under his production and full-length album 'Shadow,' in the late fall of 2001. Along with K-pop, artists who debuted in the same year include Psy, Jewelry, Yang Dong Geun, and Sugar. Little did they know that in about ten years, Psy would become popular worldwide for his hit "Gangnam Style," and that the word K-Pop would start to become a common noun.
Although the group garnered a lot of attention with their visuals, their debut album 'Shadow' was full of social connotations and political innuendos. The most striking of them all was the song "0.5," an anti-colonialist track. When the title was read out loud in Korean, it ironically translated the pronunciation into the word "anti-Japan," referring to Korea's long history of its colonial period under Japan. K-pop's daring move to bring politics into their songs is another example that shows K-Pop's early days; even though the approach is common today, social criticism and radical youth had already begun during the 90's and in the 00's in K-Pop among idol groups. 
The title song for 'Shadow' was (naturally called) "Shadow," and the group performed the number again on the January 28th episode of 'Sugarman.'
(Here is ASTRO's modern rendition of it:)
After their debut album, K-pop came out with a 2nd full-length album in 2002, entitled 'CU @ K-POP'. (Folks, these were the days when internet chatting first started booming, FYI.) Their activities went fairly well, and their title song "Mirage" was a hit with the younger generation.
(Long live the days when MBC's music show was called 'Music Camp' and not 'Music Core' as it is now...)
After about two years of musical hiatus, the group returned with a 3rd album, called 'Memories.' Contrasted with their previous songs, the songs in this one were a bit less extreme and more lyrical. Their title song was "Scent of Memories," also performed on 'Sugarman.'
Other than their hit title songs, there are also many tracks in K-pop's albums that are worth a listen by fans today. The second track in their 3rd (and last) album is actually very moving and nostalgic -- like a 'goodbye' song -- as if the group knew that it might be awhile until they can meet their fans again. The song is entitled "Like A Movie," and here are some parts of the lyrics:
"I know, it was a short period of time, but I was able to feel it / You were tired of crying; do not cry anymore / The next time I see you, please smile when you are in the arms of someone better than I / I know, we will meet again one day, if we miss one another / Even if it's only by chance, like a scene from a movie"
Goodness, here's a (rare, fairly high-quality) live performance of the song:
(If you ask me, the hosts of 'Sugarman' were absolutely right; some of these boys really had the visuals on par with those who are popular today!)
After the release of this last album, the boys of K-pop dispersed in their own ways, as the members had to enlist in the military. Although the years of their activities were short, I clearly remember when my older cousin's k-magazines used to feature pictorials and interviews of K-pop. At that time, they might have gotten overshadowed by bigger groups such as g.o.d or Shinhwa (long live the Big Three companies?), but their songs were loved and are still loved by a good bunch in Korea.
But, who knows. Perhaps, K-pop might be the next wave of the returning boy bands, just as Sechskies or NRG have done.
Here are quick individual profiles of K-pop: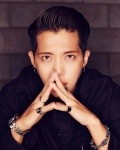 Name: Joomin (Kim Joo Min)
Birthdate: March 1, 1981
Position: leader, main rapper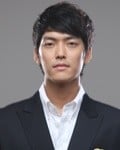 Name: Donghwa (Kim Beom Seok)
Birthday: August 25, 1979
Position: rapper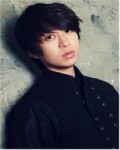 Name: Youngwon (Lee Hyun Koo)
Birthday: September 5, 1980
Position: vocalist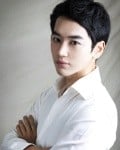 Name: Yoobin (Lee In Ho)
Birthday: January 5, 1983
Position: rapper, vocalist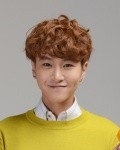 Name: Woohyun (Kim Si Hoon)
Birthday: February 2, 1983
Position: sub-vocalist