SM Entertainment
,
JYP Entertainment
, and
Big Hit Entertainment
will be coming together with
SK Telecom
to create a new B2B music content distribution and B2C music service platform!
The three entertainment labels met with SK Telecom on January 31 for the collaboration. The collaboration aims to improve the current music industry, to create a base for better creation of contents, as well as to provide a better music service to customers.
Starting from February 1, the three labels will be distributing their digital and physical music through SK Telecom's iriver. The goal is to start with these companies, and ultimately get more and more labels to join.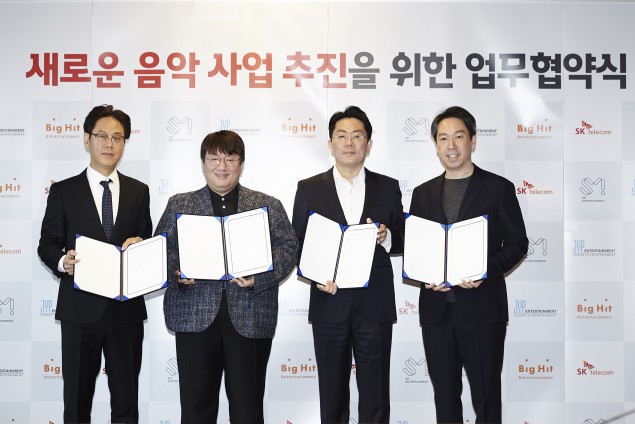 (From left to right: JYP's CEO Jung Wook, Big Hit's CEO Bang Si Hyuk, SK Telecom's Noh Jung Won, and SM's general director Kim Young Min)