Can you guess who the biggest CF stars of 2017 were?
Idea Shower gathered information on all the CFs, and it turned out that actor Park Bo Gum represented the most companies. He had 12 different CFs in 2017, and was followed very closely by figure skater Kim Yuna with 11 CFs. Coming in 3rd with 10 CFs each were actors Lee Seo Jin and Jo Jung Suk, and Gong Yoo, AOA's Seolhyun, and Wanna One all had 8 CFs at 4th place. It's pretty impressive for Wanna One, as they debuted late in 2017.
SEE ALSO: [Interview] Watch IN2IT answer your questions!
You can check out the full list below: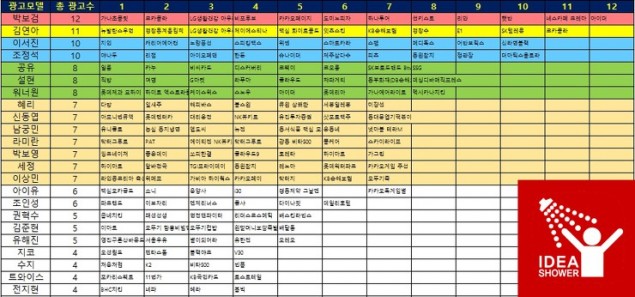 Tip: aixtor