Mnet
 stated that China '
Idol Producer
' was not a licensed remake.
Mnet announced, "'Idol Producer', which is currently airing on iQiyi, is very similar in terms of program goals, format, audition method, design, and format, to Mnet's 'Produce 101', and it is gaining the misunderstanding of media outlets and viewers.We want to say that Mnet did not take any part in the production or collaboration of iQiyi's 'Idol Producer'. 'Idol Producer' and 'Produce 101' are not related at all. We are disappointed about the IP violation aimed at Mnet."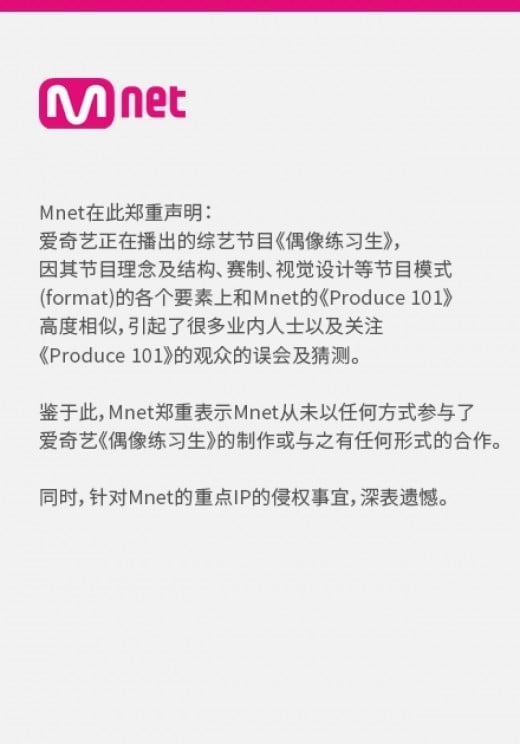 Are you watching 'Idol Producer'?