On the evening of January 23, numerous tweets were made via
Twitter
as fans noticed billboard ads on display at Times Square in New York City celebrating
iKON
's '
Return
'.
Fans visiting the famed tourist destination proudly took photos of the vertical/horizontal displays featuring iKON and B.I in light of his solo release "One & Only".

The signs gifted by iKONICs read, 'Congratulations on your solo iKON rapper B.I.' as fans also anticipated iKON's comeback with 2nd album 'Return' set to release on January 26.
What a lovely way to show support for their idol stars! Congratulations to iKON, B.I, and iKONICs!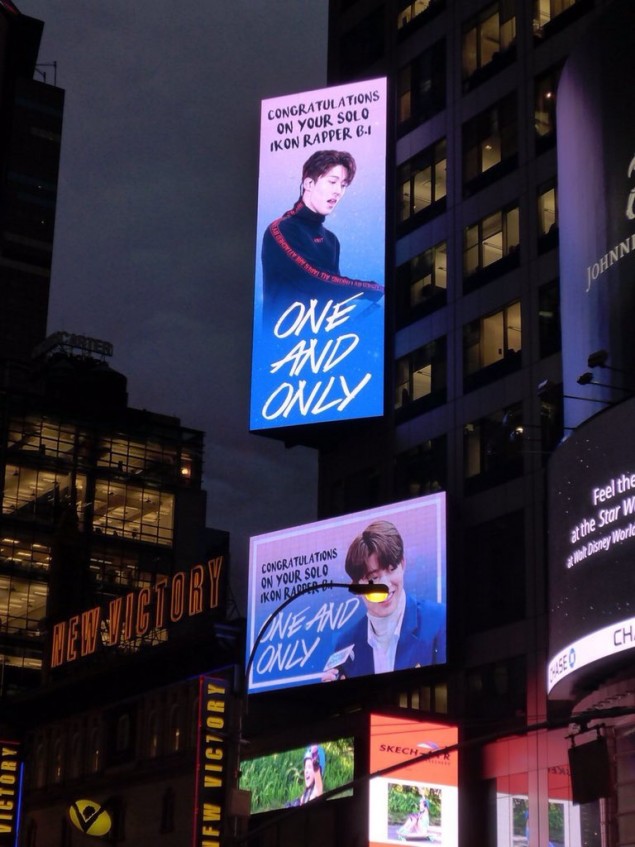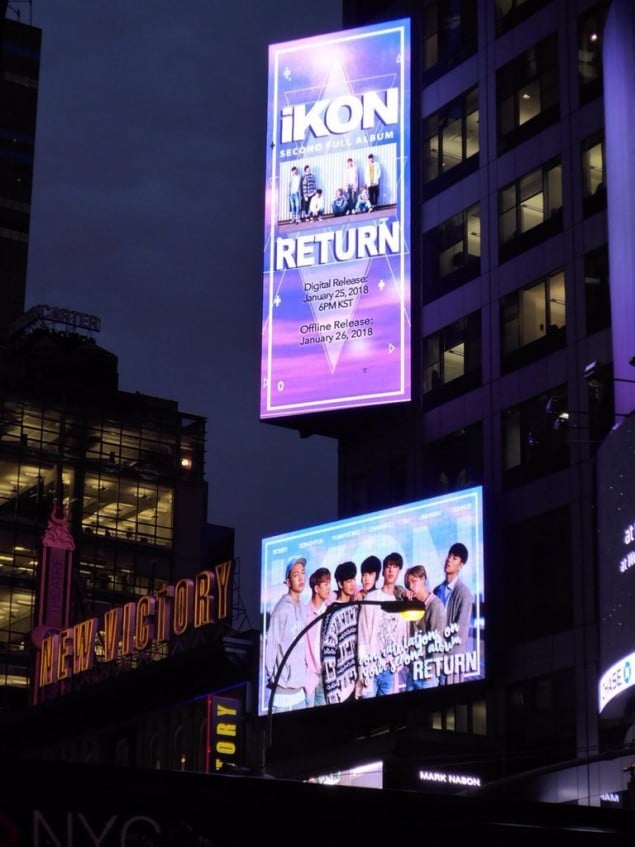 It was a last-minute project but it finally happened! iKON and Hanbin at New York Times Square!!

By @PresidentHanbin

Editor @ikonphile @beibeibin @iKONGRAPHIC

Photo credit @BEONE1022 @B_HIND_

More photos later ~ #iKON_RETURN #iKON #??? pic.twitter.com/Zv7jFqEJ4u

— KONTATOES #iKON_Return (@kontatoesgc) January 23, 2018
NYC AD

January 23, 5PM (NYC time)

Thank you so much for making this happen: @PresidentHanbin
- Editor @ikonphile @beibeibin @iKONGRAPHIC
- Photo credit @BEONE1022 @B_HIND_

Hope many iKONICs in NYC see it!#iKON #??? #iKON_Return #???_????? #????? #RETURN pic.twitter.com/KTO81nZikU

— KONmunity (@KONmunity) January 24, 2018