Dedicated fans took the time to re-organize and tidy up the late
Jonghyun
's memorial space temporarily set up inside
SM
's Coex Artium.
A few days after the artist passed away, a place was created inside SM's Coex Artium for fans to commemorate his death, as many left handwritten letters, flowers, and photos in memory.
Soon, the facility was packed with post-it notes, letters, and even Jonghyun's favorite snacks and beverages.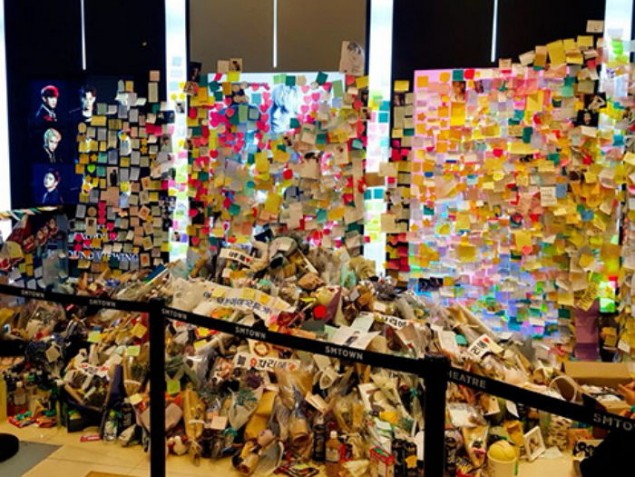 On January 7, fans complained about the memorial space being messy and unorganized via online community boards.  
For example, numerous gifts were piled up as nearby homeless people even came and rummaged through the heap, taking away snacks and such.
In regards to this, fans voiced their opinions to SM, however, failed to get a response back.
As a result, the fans had no choice but to clean up the mess themselves.  They went ahead and placed the items in separate boxes, similar to recycling goods.  Placing glass or breakable items in one container, food in another and so forth.  Fans also left messages for others telling them to put the items in their rightful spot.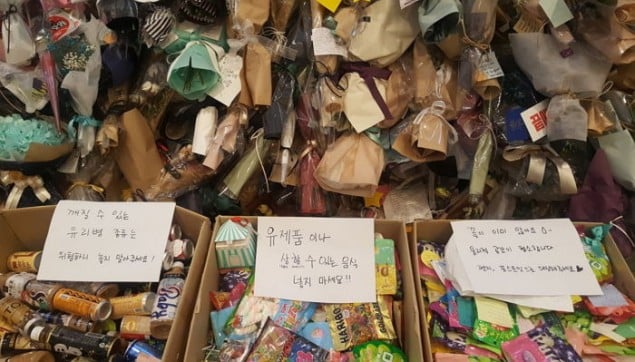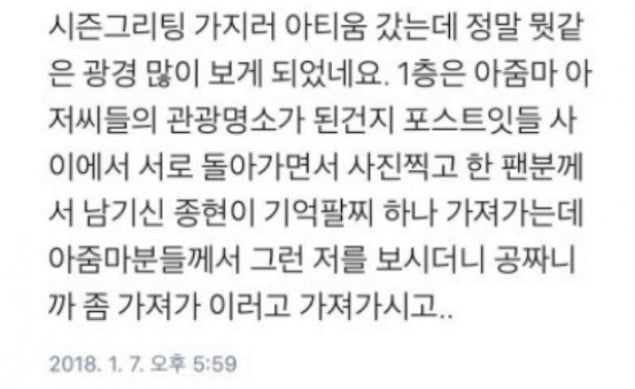 A fan who volunteered to clean up, mentioned on social media, "All the flowers have been neatly placed inside a box, and we separated paper-based items, like books, post-it notes, candles. We also did our best to stick the post-it notes back on the wall."
And added, "The rest is now up to the agency.  We hope that SM finds a proper memorial space soon and helps to keep the place organized for the time being."