Wanna One
's
Minhyun
may have developed levitation powers or so netizens say.
Back on December 29, 2017, Wanna One shared some backstage group photos after their '2017 KBS Gayo Festival' appearance via their official Twitter as you can see below: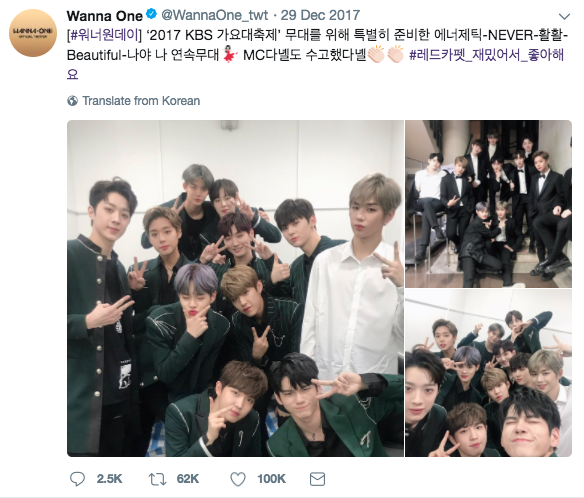 The photo that has netizens questioning is the second photo from the Twitter post: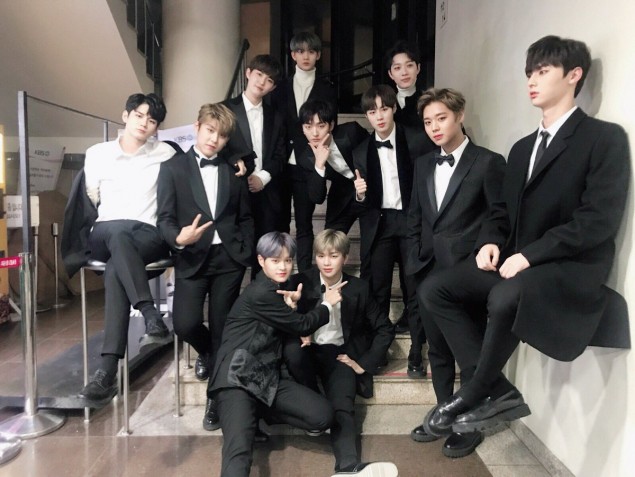 In the photo, Minhyun seems to be "sitting" in the rightmost side next to Park Ji Hoon. The way his long coat spreads sideways and not down, suggests that he may be "sitting" on something; it's just that we don't see the object he may be sitting on.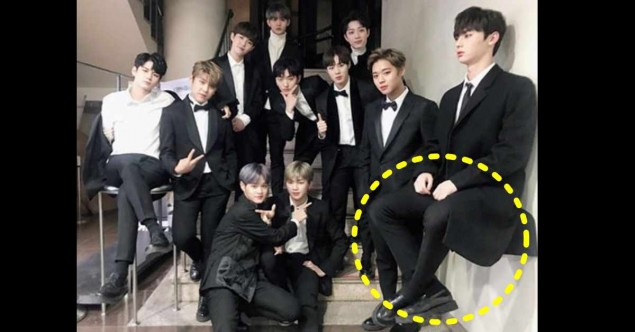 Do you think he's sitting on something? Or is Minhyun really floating in mid air?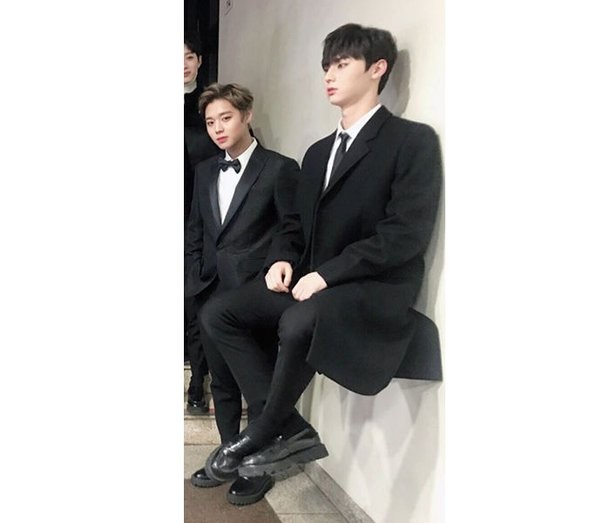 Netizens commented, "Is he a fairy?", "23 year old 'motae solo' (someone who has never dated before) Minhyun, did you finally become a wizard", "Uhhh, Minhyun are you okay? He looks so lost", "Is Minhyun sitting on air?", and more.
You're a wizard, Minhyun!