Ready to start your weekend off with a laugh?
Comments of the week
is back at it again! Check out our hilarious list below and see if you can resist bursting in stitches or, better yet, if you made it on our list!
SEE ALSO: Idols and their Meaningful Tattoos
Good lord has technology advanced over the past ten years.


Jun Ki totally deserves a remake because his face says it all.

---
There are certain kisses exclusive to the K-Pop world, but the following kiss should be renamed to "When someone ships the wrong boy group pairing."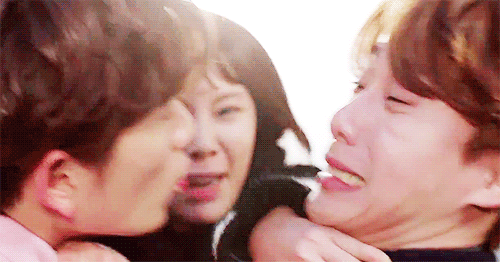 We all know it is all about BTS' Namjin - duh!
---
While the date was cute, there was one thing that irked me that I was hoping someone would notice.


God bless your eyes because that would be a deal breaker for me to continue date #2.



---
While some people may be focusing on the fact that the ill-mannered chef (who should know about every delicious meal on this earth) called jjajangmyeon "worms," there is one thing that I myself and hawk-eyed fans cannot get over.


Like - how lucky are you to get away with that?! *Updates Facebook Relationship Status*
---
We get it - some food can be repulsive (try making the list). However, some Asian people are reading this list like...


While the rest of us be sittin' here like...
I'm with Simon on this one.
---
Cube has dug their own grave with this "slap in the face" regroup that fans can't stop talking about.


The grave is deeper than that dislike bar, Honey. Trust me.