It seems as though 
B.A.P
's
Daehyun
, along with the other members, are starting to communicate directly with their fans as it was recently discovered that Daehyun had posted up a new fan cafe link via Twitter. 
Although Daehyun kept quiet on his Twitter feed the link under his profile picture was updated with the URL to the new fan cafe, exciting fans. 
On the fan site, Daehyun posted a sweet message to his fans on the fan cafe titled, 'BABY.' He wrote, "Baby, whom I miss. I wanted to send this updated message in order to be with you guys. I won't be able to update often but I will be updating little by little. The members will also be updating as well, so please support us. Spend your end of the year well and make sure you don't catch a cold, dress warmly, and eat well. I am always grateful for our Baby, I love you."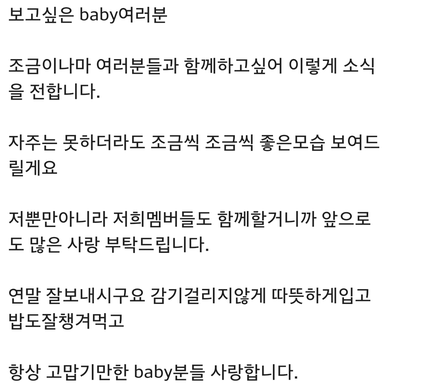 Youngjae also uploaded a post titled 'Make sure you eat~' where he wrote lovingly to his fans, "Make sure you eat. Don't worry too much about us. Happy New Year. Be well. Let's meet again soon. I love you. Sleep Well."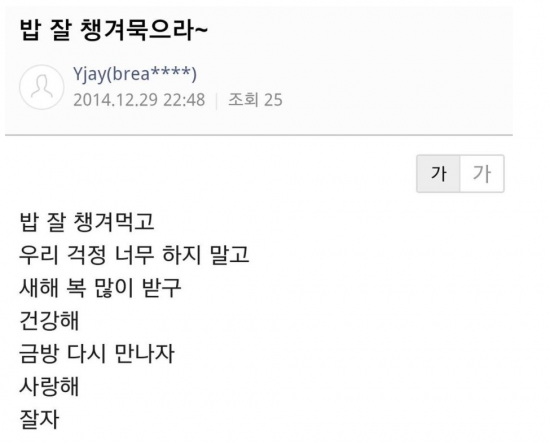 Meanwhile, it was also revealed by many fans, who have already paid their visit to the site, that the members have been participating in a group chat where they revealed that they were doing well and have been resting at home and spending time with their friends.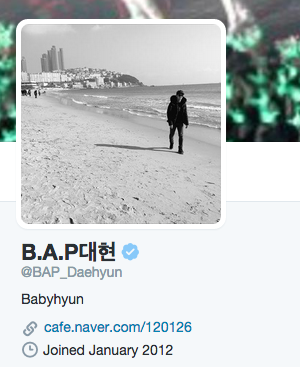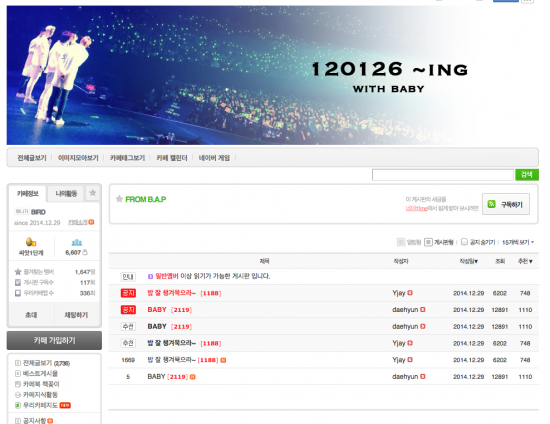 Tip : Jay