Epik High's latest MV for the highly provoking and sensational track, "Born Hater," features talented rappers, such as Beenzino and Verbal Jint, who clearly have had enough of their haters.  Unlike the track, which straightforwardly confronts their haters head on, the MV has a much deeper meaning in its setting, props, as well as the characters that each rappers portray than meets the eye.
The video is shot in a vertical 9:16 format which is gaining popularity due to numerous people recording video footage using their cell phones. Perhaps there's an allusion to being a "
born hater
" means you have a narrow perspective or maybe the bathroom set was just small and a vertical format worked better?
The setting of the MV is a bathroom stall in which the dirtiest and the juiciest stories are unveiled. Remember that scene in which that actress or actor finds out something that they shouldn't have about someone else while they are in the bathroom stall? Yeah, it's something like that. It can also be seen as a place of sanctuary where the deepest self-reflections and other thoughts take place. And with one flush, all the stress and negativity flows down the drain.
Analysis #1
Tablo takes on his cockroach-like haters, aka TaJinYo, with class. TaJinYo, the official anti-cafe of Tablo, has been pestering the rapper by spreading malicious rumors regarding his education, family, and his whole career.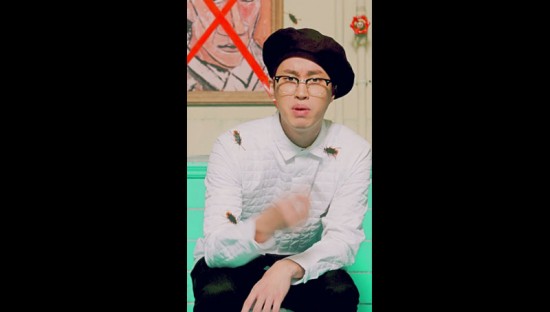 Most memorable punch line: "Take your pants off, show 'em if you will. TaJinYo, come crawling to me too, I'm tryna love ya."

Analysis #2
Beenzino takes on the haters who continuously claim that his popularity is based on his good looks and that he is materialistic, probably due to his track, "Nike Shoes." Truth be told, Beenzino does have many fangirls, but that doesn't mean that the rapper is popular ONLY because of his looks.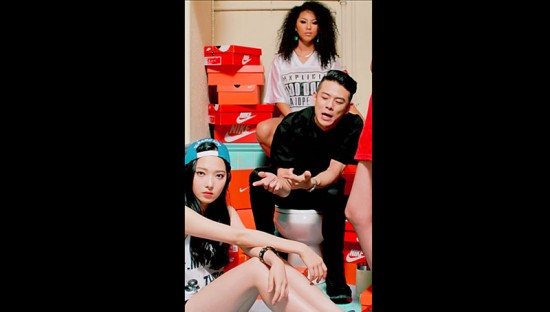 Most memorable punch line: "Stop talkin' shit like you know this shit. I don't need your feedback honestly."
Analysis #3
'Sensibility pervert,' Verbal Jint, is more known for his education in Seoul University Law School than his credentials as a rapper. In the MV, he is surrounded by law encyclopedias, but is seen only looking at provocative magazines full of ladies to go against the rumors that question his sexuality because of the way he carries himself and his looks.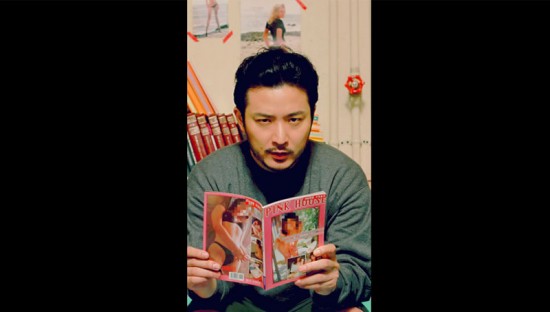 Most memorable punch line:  "Whatever I do, you react with a shallow mind. It might sound cruel but it is in your nature." 
Analysis #4
Mithra Jin never received the credit that he deserved, even as a part of Epik High. Although he has the skills to be one of the best rappers, he was always outshone by Tablo (you can see at one point that Mithra Jin is in the shadows as Tablo makes faces at the camera). And rather than having the focus on his skills as a rapper, Mithra Jin was always put on blast for his fluctuating weight.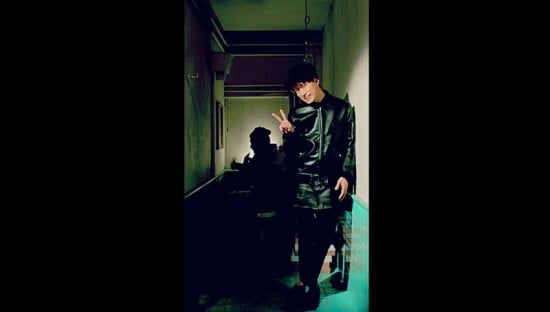 Memorable punchline:"Cause even though I'm ugly, I'm a man between these bitches." 
Analysis #5
Before Mino was a part of WINNER, the idol rapper first trained to be a part of Block B, then debuted as an R&B idol group, which turned out to be a flop. Now, as WINNER's most treasured rapper, haters jumped right on, saying that he gained his popularity because of his agency, YG, hence discrediting his past. There were also rumors going around that MINO used to be part of a gang while he was in school. Because of his strong features, he was easily mistaken for a badass.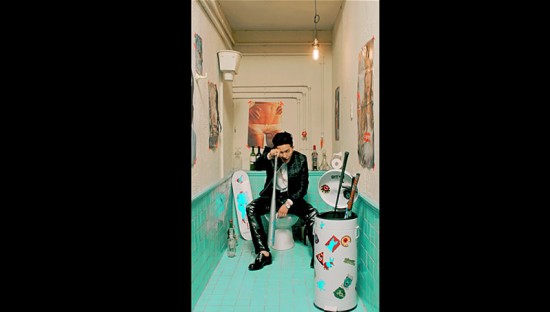 Memorable Punchline: "Before you argue against me, go look in the mirror first. And if I come up on TV, just turn it off or whatever."
Analysis #6
Bobby recently was titled as the winner on the show, 'Show Me the Money,' a perfect opportunity for haters to say that his win was a sham and it was only because of his status as a YG artist. Bobby appears in the MV with a champion belt and piles of money as a showing of pride, also holding a book titled, 'Do-duk,' which is a nickname given to rappers Dok2 and The Quiett, who helped Bobby achieve his win in the competition.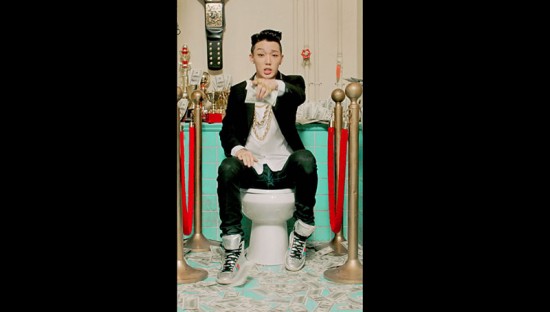 Memorable punchline: "Spitting spiteful feedback, acting like you know me. But my head nods only to the beat." 
Analysis #7
B.I acts as multiple characters in the MV. First and foremost, he acts as the janitor cleaning and purifying the dirtied up bathroom by all the hate. Second, he acts as the hater who shrivels up when it comes to face-to-face confrontations. And lastly, he becomes the good cop, or the angel to your devil, who says, "That's no, no," to your amoral doings behind the monitor.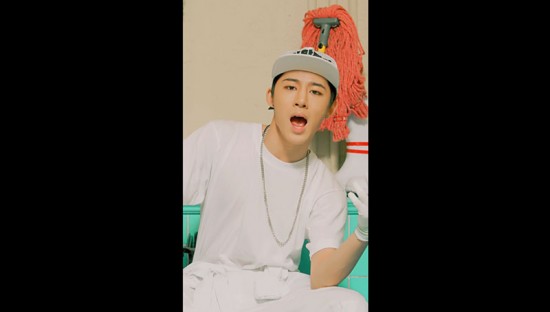 ---
What are your thoughts on the MV?