JYJ
 is already scoring #1 in music charts!
The boys will be releasing their 2nd album 'Just Us' on the 29th with the title song "Back Seat". Their label C-JeS Entertainment had told us, "'Back Seat' is a trendy, urban R&B song with sexy lyrics and a dreamy feel, with charms never felt before through JYJ's previous albums."
The boys have already ranked #1 on Japan's Tower Record's and HMV's pre-order charts. Their teaser for the title song is coming out on the 22nd, so stay tuned!
Congratulations to JYJ!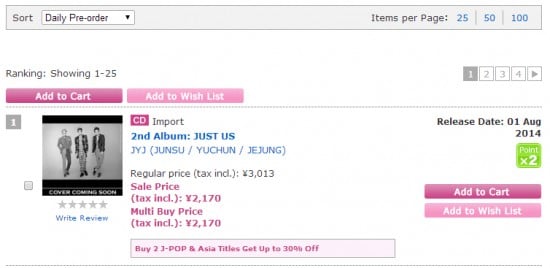 Tip: candyx, beni