The entertainment world sees a bunch of rookies every single year. But it's not just rookie artists that get to see the light of day - sometimes, entertainers who have been in the game for years suddenly get their
big break
.
And 2013 sure had a lot of breakthrough stars, ranging from just-debuted rookies to veterans who debuted-15-years-ago. Check out the biggest breakthrough stars of 2013, in no particular order!
EXO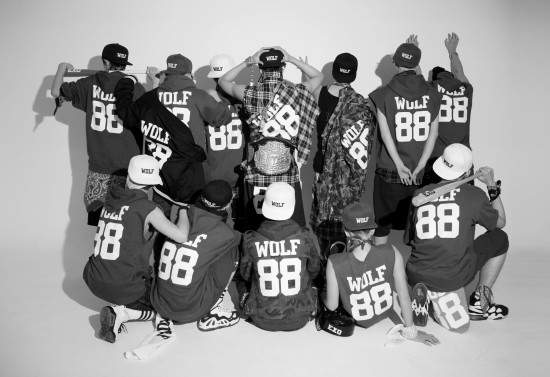 How could we possibly talk about 2013 and leave EXO out? (On a side note: I keep using this picture for my EXO articles because I really like it for some reason.) When EXO debuted in 2012 with "MAMA", they had a lot of fangirls crying at their awesomeness. But then as 2012 rolled on and on, and then 2012 turned to 2013, EXO seemed to simply fade in the background with next-to-zero promotions. Fans who once cried out of happiness would cry because they missed EXO, and everyone grabbed at every rumor that the boys would be making a comeback.
When summer 2013 rolled around - well, those sad tears were replaced with joyful tears. Everyone who had been making fun of them in 2012 and early 2013 were crushed under the juggernaut that was "Wolf" and "Growl". Fans couldn't hear haters whining over the sound of EXO winning Triple Crowns, becoming the first million seller in years, winning multiple Songs of the Year, and then of course, the big one - snatching the Daesang at the 'Golden Disk Awards'. 
I don't have to be a fortune teller to tell you this: EXO's gonna have another great year in 2014.
Sam Hammington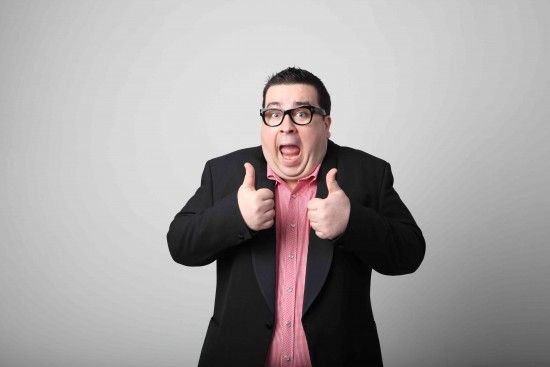 If you told me last year... Wait, I mean last-last year. My brain still hasn't comprehended that it's 2014 now. Anyway. If you told me in 2012 that a chubby Australian was going to be one of Korea's biggest stars in 2013, well, I probably would have directed you to a psychiatrist. But here were are in 2014, and a chubby Australian was one of the biggest stars of 2013. 
Sam Hammington rose to popularity as one of the symbols of 'Real Men'. He became quickly loved as the Australian-who-loves-Korea-even-more-than-Koreans. His impressive popularity this year is backed by a strong love for all things Korean, including even the boring parts such as Korean history. He's so used to speaking in Korean now that he kind of forgets how to speak English sometimes, and he's hilarious no matter what he does!
With 'Real Men's high ratings, a rookie award in entertainment, and more than just a few endorsements under his belt, I hope Sam's got a great year in front of him in 2014, too!
Hyungsik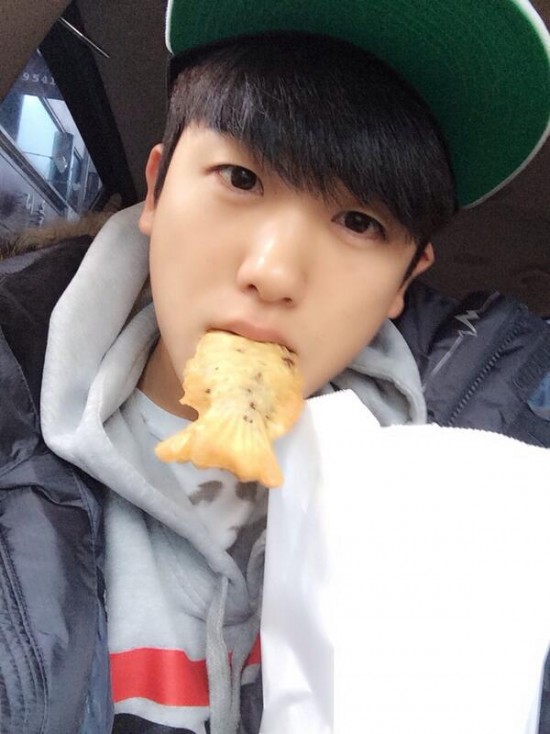 Can't leave out Hyungsik for the year 2013. Hyungsik got his ride to fame this year through 'Real Men' as its baby soldier. In fact, he got so popular through it that he snagged everything, including new endorsements, leading roles on musicals, roles in dramas, and becoming the face for ZE:A in 2013. 
He quickly became the reigning heartthrob for noonas with his baby face and sometimes-clueless attitude (okay, mostly clueless attitude). Some jealous antis have commented that he's lately been letting the fame get to his head, but mostly everyone knows how sweet he is to everyone. He's never lost his smile for his fans, and he still works just as hard as he did in the beginning.
Hopefully, both Hyungsik and ZE:A wil have an amazing 2014!
Yoon Hoo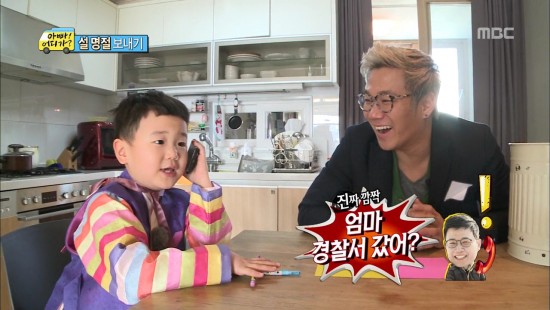 This adorable cutie made every single viewer just want to go into the screen and squeeze his chubby cheeks. Armed with the innocence of an angel and a rather unique way of talking, Yoon Hoo shot arrows into hearts with every single thing he said. 
At first, he was just adorable, but as people got into 'Dad, Where Are You Going?', people realized he had a very amazing gift for words (courtesy of his song-writing father's genes). Combine that with his youthful innocence came a bunch of actually very sound advice, which just made him that much more adorable. It's true that the show's continued popularity was because all five children made everyone want to just coo incoherently at the TV, but the original popularity of the show is largely credited to Hoo's adorkable-ness. 
The best thing is, we'll get to see Hoo again in the 2nd season of 'Dad, Where Are You Going?', so we haven't seen the last of him yet! (On the other hand, we'll no longer have Junsu's adorable killer smile, which makes me depressed...)
Clara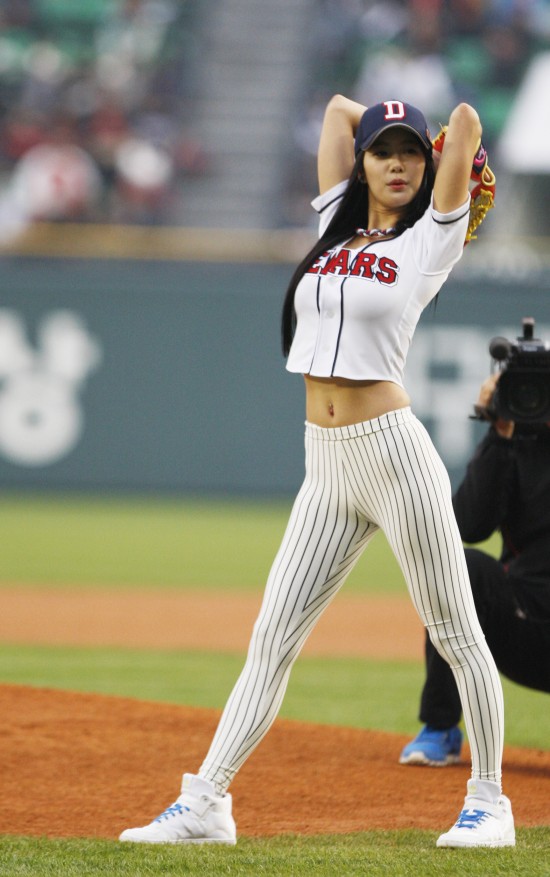 Everyone has a lot to say about Clara. But hate her, love her, don't care about her, everyone has to agree - she was a major hot topic in 2013. She made headlines because during a ceremonial opening pitch, instead of the normal shirt-and-pants uniform, she came out donned in a cropped top and zebra leggings. Who cares about the pitch she threw? (People can't even remember if it was bad or good.) It mattered that she looked super good on the mound.
Her body (and her alleged D-cups) quickly landed her a load of endorsements and variety show appearances. She made headlines everywhere, and suddenly people started using ceremonial first pitches to get their name out there. 
Of course, her fame has since fluctuated incredibly because of quite a few things she's said, the biggest of which was her 'Happy Together 3' lie that she created the dish she presented (which was actually a receipt she got online). When pressed enough, she admitted that she didn't understand Korean enough because she was from the States, but the mistake would cost her a lot.
Kim Kwang Gyu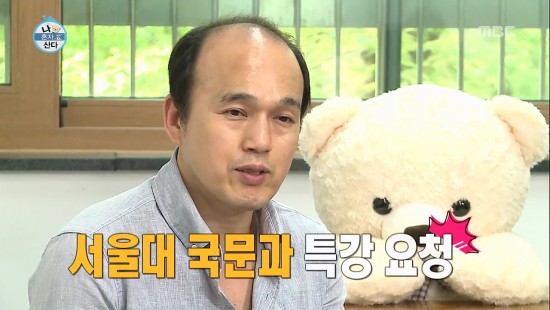 To be completely honest, I debated myself for a long time whether to put him on this list or not. While I firmly believe he really is a breakthrough star in 2013, not many international fans know him. But then, I told myself, well, why not? Then readers can get to know him. 
If you don't know him already, this man is actor (yes, actor, not a comedian) Kim Kwang Gyu. He debuted in 1999, and he was just mediocre. People knew who he was, but he wasn't really popular. So from 1999 to 2013, he lived on pretty poorly, helping his aging mother out as best as he could through his side roles in various movies and dramas.... until 2013. 
He hit his big break this year through MBC's 'I Live Alone'. He's arguably the most popular member of the show because of his honest, simple (yet somehow hilarious) way of living. In fact, he's so great on it that it earned him the Excellence Award at the 2013 MBC Entertainment Awards. He got his first CF in his entire career this year, and it's a lucrative one with Samsung Insurance. 
Lee Jong Suk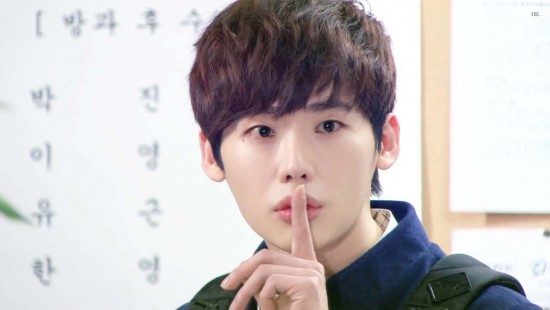 Lee Jong Suk shot to fame in the beginning of 2013 (or I guess you can say late 2012...) through 'School 2013'. You might have thought it was a one-time thing, but nope! He got a leading role on 'I Hear Your Voice', a leading role on 'No Breathing', and snagged a bunch of awards under his name.
Lee Jong Suk is kind of special because let's face it - he's not the best looking guy out there. Sure, he looks unique and he's not incredibly good looking. (Same can be said for Kim Woo Bin, who I will cover a few lines down.) But he's a great actor, and it makes me so excited that he's doing so well. 
He hasn't really had time to rest this year yet - now that he's done with 'No Breathing', he's now out with 'Young Blood'. There just seems to be absolutely no end to Lee Jong Suk's ride up in high fame, and I sure hope he never has to ride it down. 
Kim Woo Bin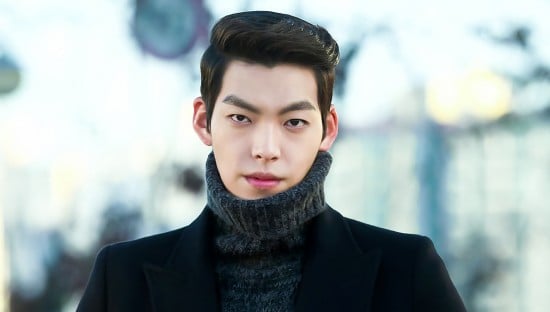 While we're on the subject of looks, let's talk about Kim Woo Bin's looks. He is, of course, not at all ugly. But to be honest, if I met him in a dark alley and he was glaring at me with those eyes, I would probably run away screaming in fright. (And then probably run back screaming once I realized it was Kim Woo Bin.) This man has got a killer stare.
So while we have the puppy Lee Jong Suk, we've got the panther? tiger? Kim Woo Bin. Neither of the actors are jaw-dropping in the looks department, but they are both uniquely charming. And, just like his 'School 2013' co-star, Kim Woo Bin can act so well he'll steal your heart and you won't even know it until it's too late.
The man made everyone cry in 'School 2013', and he made everyone sigh happily in 'Heirs'. Of course, he can also pull off incredibly serious roles like his character in 'Friend 2' as well. Wherever he decides to go next in acting, I'm sure he'll be successful at it!
Dohee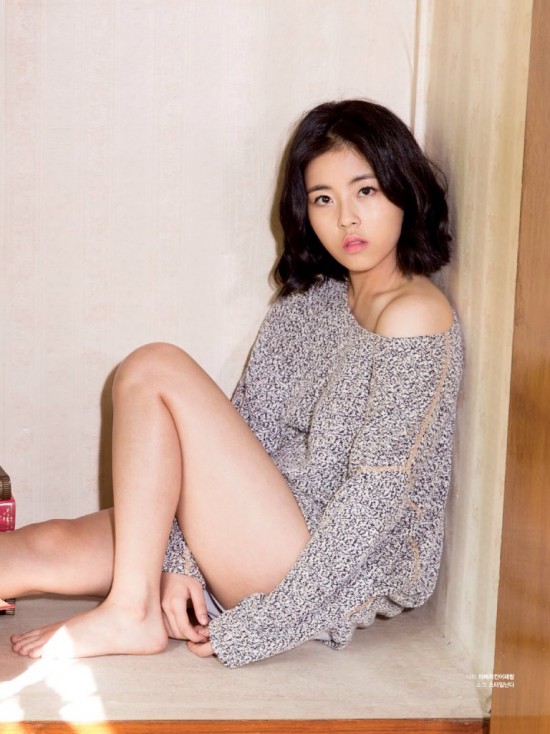 When Tiny-G first came out, people scoffed. Come on. Everyone knew you had to be tall and pretty to succeed in K-pop. I mean, even the famous 'shorties' of K-pop are giants compared to the petite girls of Tiny-G. And let's admit it - Tiny-G never really got the kick off into popularity. While it's sad to say, most people have never heard of Tiny-G.. or Dohee.
It takes one drama to change your life, really, and Dohee got that in 'Reply 1994'. She was the adorable curse-slinger (and I don't mean curses in terms of magic but in terms of bad words..) who was married to a man who absolutely adored her. The couple was the first to get married in the drama, and their early marriage endeared them - and Dohee - to everyone.
Now everyone in Korea knows Dohee. She's set a strong character for herself, and hopefully her fame will lead to Tiny-G getting some spotlight as well.
Defconn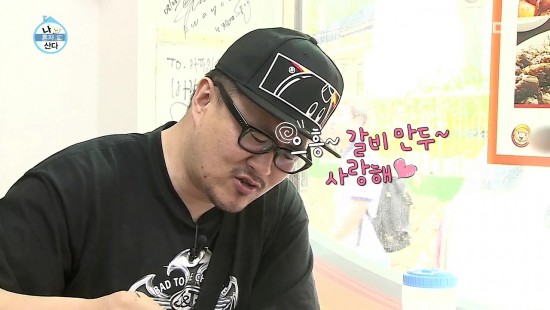 Out of everyone on the list, Defconn might have had the busiest year on variety shows. He rose to fame through 'Weekly Idol', a show he MCed with Jung Hyung Don. Defconn has endlessly expressed his love and gratitude for Jung Hyung Don, and it's not hard to see why - the man has pretty much given Defconn another chance at life.
Defconn is always the first to admit how poor and lacking he was before he met Jung Hyung Don, who not only MCed with him and pulled him along, but also put out albums with him and brought him onto 'Infinity Challenge'. Once Jung Hyung Don made the chance for viewers to see how hilarious this man was, Defconn was the hottest man around everywhere. He's on 'Weekly Idol', 'I Live Alone', and now he's on KBS' main variety show '1 Night 2 Days'. 
In fact, he's so busy and hotly wanted everywhere that he can't even manage to go everywhere he's wanted. He says he's the happiest whenever he overhears his manager tell people, "Oh, that day? Sorry, he's already booked..."
Jung Joon Young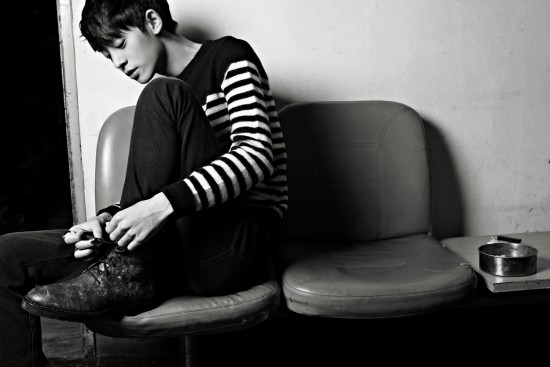 Well, now that we've talked about Defconn, we have to talk about his '1 Night 2 Days' co-member Jung Joon Young! This crazy rocker (and yes, he's crazy) rose to fame from 'Superstar K'. It may be hard to say that this was his 'breakthrough' year since it was also his debut year, but no one can deny his explosive popularity.
His eccentric personality was obvious from his 'Superstar K' days, but it became more accented through his radio DJing, his 'We Got Married' marriage, and finally his '1 Night 2 Days' appearance. And boy, does Korea love this good looking, rock-screaming weirdo. I say this all with fondness.
His appearance on '1 Night 2 Days' (along with Defconn's) has been called the 'god's hand' because he's just so hilarious. He may not mean to be, but his random questions along with reactions (such as trying to scare a pigeon right in the middle of the show's opening..) has gripped the attention of everyone.
Roy Kim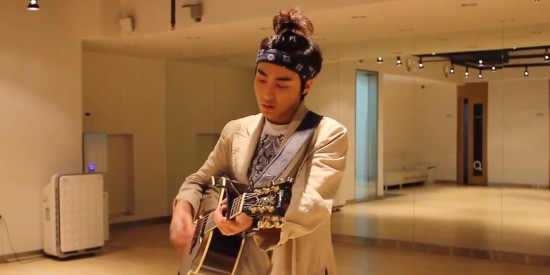 Roy Kim is another big hit we had this year through 'Superstar K'. When the 4th season started airing, everyone fell in love with the talented good looking guitarist from America. He won the show (and fans begged him to stop wearing the headband, but it kind of became a part of him). 
When he released "Spring Spring Spring", it's not an exaggeration to say he was the season's hottest man. His perfect-for-spring song was incredibly popular, even when he was hit with his plagiarism scandal.
Sadly, Roy Kim has left Korea for now, allegedly unrelated to his scandal. Hopefully, when he comes back, he'll give us another hit to listen to!
Crayon Pop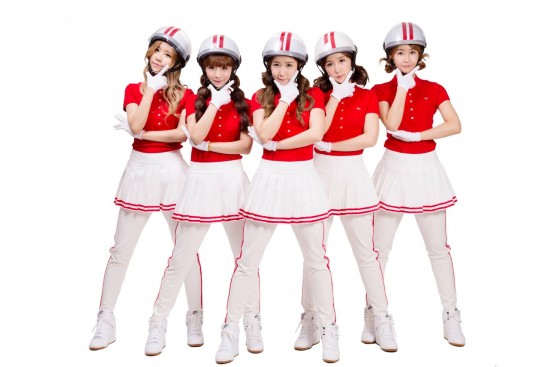 Jumping! Yeah, jumping! Everybody~. 
You don't have to be a true K-pop fan to say you heard that line in 2013. Even though the girls debuted in 2012, the girls got next-to-zero recognition even with their unique style. Fans mourned the label's lack of funds for legitimate promotions and sadly joked about the fact that the girls used clip art for their promotional images.
Well, that all quickly changed in the summer of 2013, when "Bar Bar Bar" took over the scene. All of a sudden, everyone and their grandmothers had heard of these girls. Videos popped up every second, parodying the girls with their helmets, tracksuits, and their famous pop-up dance. The girls scored endorsements with big names like Paris Baguette. Even they couldn't believe how big they were getting.
Some may call these girls a one-hit wonder. It could turn out to be true, although I hope not. But what is true is that "Bar Bar Bar" wasn't all that different from their previous fun-loving tracks. And these tracksuit-wearing girls may just be the type of break that Korea needs from the current overly-sexualized trend.