Although it hasn't been long since their debut,
GOT7
 has been gaining momentum in popularity and have already 'got' the #1 spot on 
Billboard
's World Albums Chart!

[SEEALSO]http://www.allkpop.com/article/2014/01/got7-to-take-a-break-until-early-february[/SEEALSO]
The boys asked you if you 'Got It?' with their debut mini album and the answer was a full-out yes as the rookie group defied odds by ranking #1 on the World Albums Chart. This isn't too surprising however as their title track "Girls Girls Girls" ranked high on music charts in Korea with its release, evidencing the amount of support they've received with their debut.
Congrats, GOT7!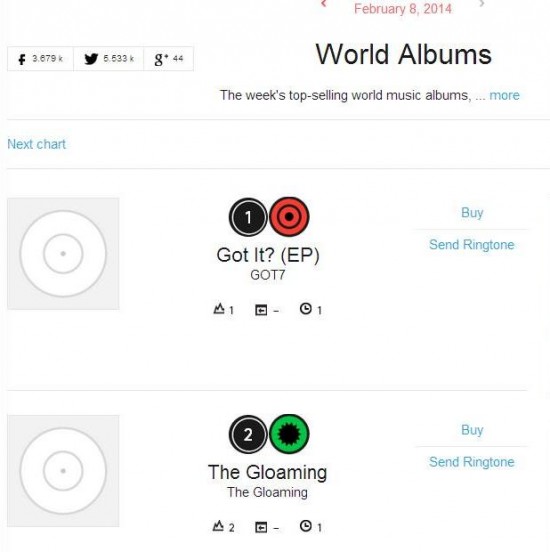 [Thanks to everyone who sent this in!]