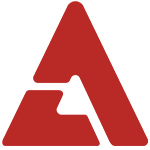 Yoon Min Soo revealed what pushed him to join 'Dad, Where Are You Going?' with his son Yoon Hoo.

He was a guest on MBC's 'Radio Star' on the 1st, where the MCs asked him, "Would you leave the show for music?". He answered, "I think the only thing I did for Hoo was have him be born. I didn't fulfill the role of the father." He then added, "I initially thought about quitting [the show] when Yoon Hoo entered elementary school, but I didn't realize how well the program would do. I'm happy right now", mentioning that the program is just as important to him as music is these days.

The singer and his son previously touched upon the topic of not having spent much time together when Hoo was a toddler, during one episode of 'Dad, Where Are You Going?', when Hoo had asked his dad if he didn't like him. Yoon Min Soo had become a bit teary eyed then and mentioned that he hadn't been around much for his son during his early years, which left viewers curious, especially since it's hard to imagine Yoon Min Soo and Hoo's relationship being any different.

On the topic of what convinced him to decide to join the cast of the show, the singer revealed that it was to build up a better relationship with his son. He commented, "There was a time when Hoo saw me come home, and as I was about to sleep, I heard him tell my wife, 'Mom, that guy is here again', and I received great shock hearing that. After we came on 'Dad, Where Are You Going?", things have changed a lot. Now he comes to me first to ask for help on his homework."

During a public survey held, Yoon Min Soo's parenting style was voted as the best among all the dads on the show, so that goes to show just how well he and his son have bonded lately.