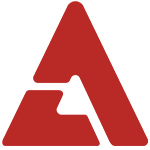 The upcoming Hollywood sci-fi film 'After Earth', starring Will Smith, revealed a new teaser featuring an OST song from none other than our very own Jay Park himself!

The Korean-American artist had teased beforehand about his collaboration with Hollywood. According to SidusHQ, Jay Park will sing the track "I Like to Party" for the ending theme of the movie for its airing in Korea.

The new track was featured in the preview, which you can check out below. Who are you more excited about for 'After Earth' - Jay Park, or Will Smith? Decisions, decisions!