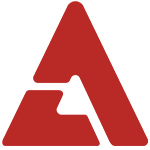 After receiving a love call from 1500 or NOTHIN, the ladies of T-ara N4 recently had a meeting with the producer team.

The girls had been invited over to Paramount Studios at around 11 PM PST on May 14, and they talked about music and potentially working together. A variety of photos from the meeting were revealed, some where they were just posing normally, and others where they were talking and laughing brightly with the team, looking as comfortable as if they were home.

1500 or NOTHIN has swept up 4 Grammys in 2012, to give you a glimpse of their talent, some of the songs they'd worked on include B.o.B's "Nothing On You" and Justin Timberlake's "Suit and Tie".

Can you imagine a song like "Nothing On You" or "Suit and Tie" sung by T-ara?