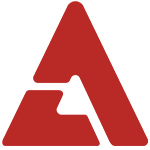 SHINee's Taemin and A Pink's Na Eun shared their honest thoughts about comments by viewers on 'We Got Married 4'.

The two idols are the newest couple to join the show, and it seems not everyone was happy to see them together on screen. On the May 11th show, Taemin asked Na Eun if she read some of the negative comments, and she replied that she did.

During her solo interview, she expressed, "I saw all the comments. I was trying not to see them, but I ended up reading them. It'd be a lie if I said there wasn't anything that upset me. As time passes, I worry about it more and I only see the bad things. I got hurt."

Taemin stated, "Though I thank those who are looking at us in a positive light, there will definitely be those who think negatively of us. I wish Na Eun wouldn't see those comments. Since she's younger than I am, I want to protect her."

Were you expecting this reaction from some viewers?