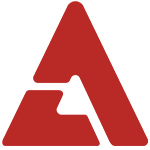 If you've been awaiting more news on Lee Min Ho's first album, then you're in luck as he's revealed some details!

He revealed his jacket image for 'My Everything' on the 16th, and fans are looking forward to the album more than ever! Even though he's busy acting, he'd always taken time to sing for his fans during his fanmeetings. Fans loved it so much that requests were endless for an album, and he decided to celebrate his 7th anniversary with one!

His label said, "He wanted to show something he'd never been able to before, and he wanted his fans to enjoy his music and approach them comfortably. This album's concept is 'communication with fans'."

The album will contain 7 song including "My Everything", "Without You", "Love Motion", "My Little Princess", and "You & I". The album will also have a special making DVD and a photoshoot.

The release will take place on the 22nd!