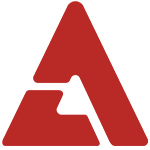 Lee Hi will be lending her voice to help children in need!

She'll be showcasing her talents through SBS' 'Hope TV' on the 10th and sing to help neglected children. She'll be singing her hit song to promote real-time donations.

Lee Hi said, "I'm so happy to be able to come out on such a meaningful show. I hope a lot of people can have strength through my song." She'll also be joined by other YG Entertainment celebrities: Yoo In Na will be narrating, and a footage of Goo Hye Sun helping to remodel an abandoned school into an orphanage will be shown.