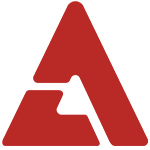 KARA has now been confirmed for 'Wind Blows In Winter' PD Kim Kyu Tae's five-part drama 'Secret Love'!

Gyuri, Hara, Seungyeon, Jiyoung, and Nicole will star in the five-part romantic melodrama featuring one act plays led by each of the five members. The drama will touch upon the different kinds of love including one-sided love, first love, breakups, and more. It's rumored that Hara will be the one up first in the five-part series, but according to the agency, that hasn't been completely finalized yet.

A representative commented, "Director Kim Kyu Tae, who is the mastermind behind top-notch productions with his impressive cinematography, and his top writers will team up with KARA to create a sweet and lovely drama. Please look forward to KARA's five-part love story in fall 2013."

The show is planned to premiere in Korea first and then broadcast later in other countries across Asia.