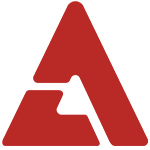 Baek Ji Young revealed why she hid the news of her pregnancy at first.

Her label had admitted, "It's true that she's pregnant. She knew that she was pregnant back in April when they announced their marriage and they wanted to reveal it. But the label didn't want her to be judged because of her pregnancy, so we denied the news in our press release."

They explained, "Her pregnancy is a very private matter and we were being cautious. Since she's pregnant at an older age and her age makes the early stages of pregnancy dangerous, we didn't want some netizen's hate comments to hurt her and Jung Suk Won. We decided we won't be able to hide her pregnancy forever and she was going to reveal the news at her encore stage on the 11th during her concert, but Jung Suk Won proposed and she couldn't reveal the news."

They added, "She's getting very tired from the hate comments and incredible attention before she can even feel happy and responsible for the new life. Feelings of hurtful emotions could be quite a burden in the early stages of pregnancy, please refrain from making any hate comments."