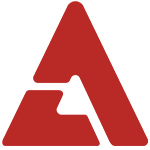 Korea's longest running group Shinhwa will be opening up about various topics as well as bringing laughs as the original 'variety-idols' on 8th's airing of 'Radio Star'.

During the filming Andy was asked, "What would you do if Teen Top transferred to a different agency?" Andy replied, "We actually spoke of this before during one of our company dinners," and went on to reveal his honest feelings as one of the producers of the group.

Other stories that are bound to bring laughs include Eric's experience of almost having to play the piano naked, Hyesung getting upset over an online portal site, Andy being invited to writer Bernard Werber's home, and Dongwan being invited to Oh Yeon Soo's family dinner.

This episode will be broadcast later today (8th KST), so make sure to tune in!