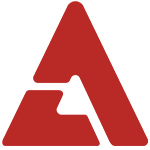 There is no doubt that out of the 'Top 3' entertainment labels (SM Entertainment, YG Entertainment, and JYP Entertainment), SM Entertainment brings in the most profits. Even when they fell short of expectations in Q3 of 2012, SM Entertainment's profits are higher than their counterparts.

In any case, all three of these labels are well respected and they're the biggest names in the entertainment industry. But who exactly are the biggest moneymakers from each label and who can carry the torch for the future?


SM Entertainment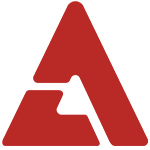 SM Entertainment enjoys their own "Big 3" as the top earners in their label, and to no one's surprise, these 3 are:
Girls' Generation
,
Super Junior
, and
TVXQ
. Girls' Generation brings in a lot of money in Korea, while Super Junior and TVXQ have a firm grip overseas, not just in China and Japan but all over the world.
SM Entertainment's biggest question mark now is
EXO
, who debuted last year but hasn't been able to snatch the spotlight yet. However, SM Entertainment recently founded
SM Beijing
in order to aim and focus on the Chinese market, which EXO-M could take advantage of. China is a very lucrative market which is growing rapidly, there's some issues with piracy but these issues should be resolved with the growing economy.
YG Entertainment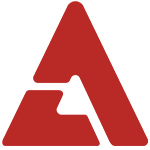 Next up is YG Entertainment, whose biggest breadwinner is none other than
Big Bang
. The boys earn money not only as a group, but with each of their continuing solo promotions. But of course, that's not all.
Psy
is quite a force to be reckoned with, not just with "
Gangnam Style
" but now with his latest release, "
Gentleman
". YG Entertainment also has
2NE1
, a group that is popular globally. The label also enjoyed much success with the launch of rookie sensation,
Lee Hi
.
If SM Entertainment has taken over Korea and Japan with physical album sales, it's YG Entertainment that is in firm control of the digital sales. They're also the best when it comes to engagement via Social Networking Services and their
YouTube
music videos usually receive the highest amount of views. But of course, YG Entertainment isn't without obstacles, as it has no real up and coming big contender except Lee Hi. There could be a generational gap as YG Entertainment tries to grow the next big group or artist. While SM Entertainment has many that can inherit the spotlight such as
SHINee
,
f(x)
, and EXO, YG Entertainment's only rookie is Lee Hi, and their upcoming rookie groups keep facing delay after delay in their debut.
JYP Entertainment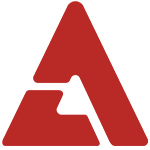 As many people already know,
miss A
's
Suzy
is the biggest moneymaker in JYP Entertainment. She's made a solid name for herself as an actress, especially with the success of her recent drama '
Book of the House of Gu
'. She also recently brought in over $8.9 million USD of endorsement money as she enjoys over 20 CF contracts.
However, JYP Entertainment has been somewhat lacking in some of the other groups, such as the rest of
miss A
, the hiatus of the
Wonder Girls
, and
2PM
. Thankfully, if 2PM can have a strong showing with their upcoming comeback, they can reclaim their throne as the face of the entertainment industry.
JYP Entertainment was probably the boldest when it came to trying to break into the American market with the Wonder Girls. Although some may have deemed it a failure, they enjoyed more success than YG Entertainment's efforts with
Se7en
and SM Entertainment's efforts with
BoA
. It's true that JYP should be commended for his efforts with the Wonder Girls as they helped paved the way for the American market. However, JYP lacks in being able to connect his bold projects and turning it into actual profit.
As for who will carry the future torch, they can look forward to
JJ Project
,
Baek Ah Yeon
, and
15&
who are all impressive rookies.
Source: Sports Chosun via Nate
[Thanks to everyone who sent this in!]