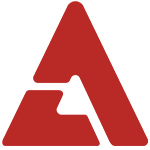 T-ara performed with Taiwanese girl group Dream Girls!

Both T-ara and Dream Girls were present at the recording for the Taiwanese special of 'M! Countdown' in Taipei on April 24, and both groups performed "Bo Peep Bo Peep".

T-ara sang the hit song in Korean while Dream Girls put on a sexy performance and sang it in their own native language.

Before the performance, the staff members from the program stated, "We're going to have special stages with famous Taiwanese artists' songs so we can communicate on a level that is closer to Taiwanese fans."

T-ara's subunit T-ara N4 also revealed their first drama version teaser for "Countryside Life" during the Taiwanese special.

The special M! Countdown show will air on April 25.