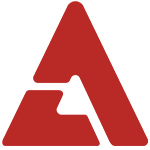 Super Junior set a record in South America with their 'Super Show 5' concert in Chile!

The group performed in front of 12,000 passionate ELF on the 25th (local time) and raised the bar high. According to SM Entertainment, Super Junior has drawn in the largest audience for a Korean group in South America with this recent event.

The members had fans beaming in bliss as they performed songs like, "Twins", "Sorry Sorry", "Bonamana", "Mr. Simple", and more for a total of 24 tracks, including a performance with the song "Ai Se Eu Te Pego", which they prepared specially for this leg of their tour.

As all good things must eventually come to an end, Super Junior will be wrapping up their South America tour in Peru on the 27th.