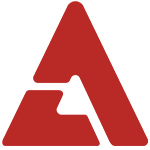 INFINITE's Sunggyu and Hoya brought laughs as they discussed the topic of Hoya becoming one of the most in-demand members of the group after the airing of 'Reply 1997'.

On the 8th's episode of 'Beatles Code 2', all the INFINITE members were present as guests, guaranteeing a fun-filled episode. During the show, the MCs had asked Sunggyu, "I heard you told Hoya 'You're not an actor', is this true?"

Sunggyu commented that he was just reminding Hoya as the leader of their group to remember where his original passion lay, as there are many celebrities who have taken one road but have diverged off into several different roads, only to become confused later on where their roots are.

The MCs then asked Hoya, "Did you ever think to yourself 'Oh, I'm an actor now'?" Hoya denied it right away saying he had never thought of himself differently after gaining success in his drama, and Sunggyu immediately responded "Huh?" The MCs took notice of this and remarked, "But it doesn't seem like Sunggyu would have said those things to you for no reason."

Sunggyu then said, "Hoya had his first solo CF after the drama. It was practically the first time that any of the INFINITE members had a solo CF. I think there was a bit of change after that. The look in his eyes became different."

Hoya replied back, "I started developing more self-confidence then." Shindong asked, "So you got more confident, but you haven't changed?" but Hoya wittily responded, "Everyone changes."

The MCs urged Sunggyu to name more incidents that could back up his claims of issuing a friendly reminder to Hoya out of concern as a leader rather than out of jealousy of his popularity, and Sunggyu tried to come up with another situation that could back him up. He then commented, "Oh there was a time when our manager ranked the members he disliked, and Hoya was ranked as the member he disliked the most."

Hoya, however, hilariously fired back, "No hyung, that member was you," and true to his grandpa-idol title, Sunggyu looked shocked as he asked the other members, "Oh, that was me? I don't remember!" bringing laughs.

Sunggyu then wrapped things up by saying, "To be honest, I'm happier than anyone that Hoya did well," as he and Hoya shook hands.