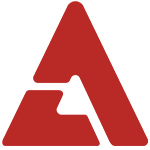 ZE:A's Siwan unintentionally earned himself the title of being 'forever alone' when he revealed last year that he'd never dated anyone before nor has he had a real kiss yet.

After confessing this about himself last year, he later said that admitting this was his biggest mistake in 2012 as everyone asked him if he was still single and looked at him with pity wherever he went.

Siwan said, "I said it last year on broadcast, but it became a label. No matter where I go, people ask me if I still haven't been in a relationship." Kim Soo Mi asked, "Are you unwell somewhere?", bringing chuckles, and Siwan answered, "There are people who ask that, too. But I don't think that it was that I couldn't date. I just didn't have the chance, but people seem to think there was a problem and that was why I couldn't."

He then revealed why he never really had the chance to get close to girls saying that his parents had forbidden him to date when he was in high school. He commented, "My parents are the type who would always say 'oh you can do whatever you want later in college.'"

Siwan also revealed an instance that made him 'rebel' against his mom in a strange way. "It was my parents' anniversary so I decided to go shopping for a present and I happened to be with a friend who was a girl. I didn't think much of it since I wasn't thinking about dating so she went with me when I went to pick out the present. I came home and gave my mom the present and told her how I went shopping with my friend to get the gift. Instead of being pleased with the gift, she just focused on the fact that I went with a girl, and wasn't happy about it." Upset that his mom was more focused on that issue rather than the thought he put into getting her the gift, he thought to himself, "Fine then, I just won't ever date."

When the MCs and the guests asked him if his mom's attitude has changed since his high school days, Siwan answered, "Now that I'm older and in the entertainment field, she keeps saying 'there must be nice pretty girls all around you, when are you going to date?'"

The set burst into laughter afterwards when the cast pushed him to name a woman he has in mind, and Siwan commented, "Oh I saw Kim Hee Sun sunbaenim [MC of the show] today and I thought.." and the guests immediately commented, "Oh no, now your mother has something else to worry about" as Shin Dong Yup hilariously commented, "Now her son likes a married woman."